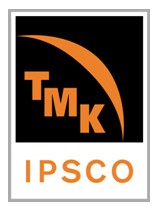 "Dave's technical and industry background will be an enormous asset for TMK." -- Piotr Galitzine, chairman of TMK IPSCO
Downers Grove, IL (PRWEB) May 08, 2012
TMK IPSCO, the North American division of global pipe manufacturer TMK, is pleased to announce the appointment of Dave Mitch to the position of senior vice president and chief operating officer, based at the company's headquarters in Downers Grove, Ill. In this newly-created role, Dave will be responsible for all manufacturing, supply chain and quality functions within TMK IPSCO.
"I am very pleased that Dave is joining TMK IPSCO," said Vicki L. Avril, TMK IPSCO's president and CEO. "Our company continues to grow, and our products continue to enjoy success in the marketplace, so Dave's extensive leadership and operations experience will be a great fit in our efforts to drive improvement and meet our customers' needs."
Dave has held several key leadership positions within the tubular industry, including executive vice president of Copperweld Tubular Products and vice president & general manager of Lone Star Steel Company. Most recently, Dave served as general manager at US Steel Tubular.
"The oil and gas industry is dynamic," said Piotr Galitzine, chairman of TMK IPSCO. "Our customers are increasingly interested in working with suppliers who can meet their global needs. As we develop our business worldwide, Dave's technical and industry background will be an enormous asset for TMK."
Dave holds a bachelor's degree in metallurgical engineering from the University of Cincinnati and a master's degree in organizational leadership from Geneva College.
TMK IPSCO operates in North America as a division of TMK, a global market leader in energy pipe production. TMK operates 24 production facilities around the world. TMK product offerings include a wide range of seamless and welded energy tubular products including oil & gas drill pipe, well casing and tubing, line pipe, LD pipe, standard pipe, hollow structural sections and related services. TMK also manufactures premium connections for oil and natural gas drilling and production under the ULTRA™ Premium Connections and TMK Premium brand names.
TMK IPSCO Manufacturing Plants:
Ambridge, Pennsylvania
Baytown, Texas
Blytheville, Arkansas
Brookfield, Ohio
Camanche, Iowa
Catoosa, Oklahoma
Geneva, Nebraska
Houston, Texas
Koppel, Pennsylvania
Odessa, Texas
Wilder, Kentucky