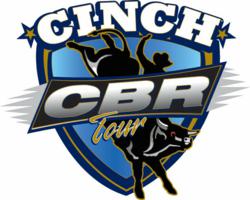 (PRWEB) May 09, 2012
Colorado, get ready for a wild ride this weekend when legendary bull rider Tuff Hedeman and The CBR roll into town for the Carls JR Championship Bull Riding! The world's best bull riders along with the rankest bulls will stampede the Budweiser Event Center this Saturday, May 12, 2012 for one night ONLY!
Colorado bull riding fans are in for a real special treat, all the top names in bull riding will be coming to the Budweiser Event Center to compete. This is the FINAL competition before the World Championships in Cheyenne and every ride is critical to every rider. Only 35 will be invited to compete for the ultimate prize, CBR World Championship buckle, and every point made this weekend will count.
"We've never had a better group of riders on the CINCH Tour. These guys are the best of the best right now. It's gonna be one heck of a night," stated 4-Time World Champion and CBR President, Tuff Hedeman.
On the roster of 35 riders listed to participate this weekend are the current standings leaders on the CINCH CBR Tour "Road To Cheyenne," including five World Champions! Gustavo Pedrero, World Champion from Mexico, has lead the CBR standings all season and slipped to two this past weekend. You can bet he will be trying to regain his top position Saturday night. Pedrero is being hunted by Louisiana cowboy Josh Barentine who stole the number one position from him and is eager to increase his lead. Right behind them in the number three spot , from Brazil, is Luis Blanco. The pack also includes 2010 CBR World Champion Luke Kelley and 2009 CBR World Champion, Hugo Pedrero. 2007 PRCA World Champion, Wesley Silcox will make an appearance and 2011 NFR Rookie of the year and the "Superstar" of bull riding, Chandler Bownds will make a go at the Loveland Championship.