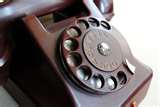 Discover the top 5 Energy Signatures and how to best utilize them to make more sales
Clark, NJ (PRWEB) May 17, 2012
Simone Mitjans, a marketing and mindset mentor, is launching a new unique energy signature assessment for entrepreneurial women. Your Unique Energy Signature is a new, cutting-edge personality assessment tool that shows individuals their unique marketing, sales, and decision-making strategy, as well as their special gifts and talents. It also reveals where they will face challenges and where the potential lies for infinite wisdom. After the analysis, Simone provides specific and inspiring feedback intended to help each woman follow the best marketing and sales approach that is authentic for them.
To launch the new service, Simone will host a free teleclass on May 23. Women entrepreneurs attending this teleclass will learn:

The #1 reason why they could be repelling ideal clients and what to do about it
How to stop feeling uncomfortable when marketing their business once and for all
Learn the secret to honor their "intuition" to direct them when connecting with potential clients
Discover the top 5 Energy Signatures and how to best utilize them to make more sales
How to sell with authenticity, transparency and integrity
The key secret to make their Unique Energy Signature work for them not against them
The system for finding a person's unique energy signature relies on a combination of scientific, astrological and ancient methods that connect a person with who they are and what they are meant to do. This technique has been successful in helping women who want to feel confident marketing and selling their gifts.
"Once I tell women that they should not be cold calling to get new business because it does not fit their energy signature, they smile or even laugh with relief," says Simone. "This reading is intended to guide to attract clients in a way that honors who there are."
After years of leading her "Attract Clients That Say Yes" programs, Simone has decided to focus on the core of what makes businesswomen tick. "One size fits all approach to marketing and sales, doesn't work especially when it comes to heart-centered entrepreneurs," said Simone.
For those who are unable to attend this class you still can sign up and receive the free recording.
About Simone Mitjans LLC:
Simone Mitjans is a leader in business transformation and a mentor for passionate women entrepreneurs from around the world. Her "Attract Clients That Say 'Yes'" programs serve women who want to increase revenues, and enjoy more freedom to live an amazing life by attracting clients. As a conscious business expert, Simone creatively integrates practical marketing strategies and mindset principles, including her energy signature assessment service, in her mentoring and coaching programs for high-level success. Her mission is to empower women to be a force of change on the planet, by helping them to follow their dreams and build a meaningful and profitable business.
Simone Mitjans LLC, is an Heart-centered Company. A percentage of revenue from every "Attract Clients That Say 'Yes'" programs and product purchased goes directly to supporting the Agape International Peace Program. The Agape International Peace Program is dedicated to actualizing the reality of planetary peace to the active creation of a world that works for everyone. The Agape International Peace Program practices empowerment strategies that facilitate an individual's peaceful alignment with oneself. Then, through its outreach programs, it works to cultivate peace among its global family members through education and peace initiatives.