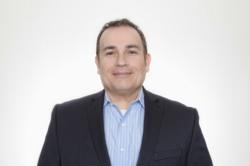 Los Angeles, CA (PRWEB) May 08, 2012
The Coffee Bean & Tea Leaf® has named Mark Watkins as its new Vice President of Operations, reporting directly to President and CEO Mel Elias. In his new role, Watkins will oversee the growth of the company's domestic operations, focusing on both continued growth and the development of team members at all levels to continue the positive community spirit and customer-focused service instilled in every store location.
Before joining The Coffee Bean & Tea Leaf®, the oldest and largest privately-held specialty coffee and tea retailer, Watkins served as Senior Vice President of Operations for Rubio's Restaurants, Inc., overseeing 200 company and franchise restaurants in the Western United States. There he implemented programs to improve customer service, costs of goods and overall company efficiency by optimizing the labor model and developing a strategic plan to increase leadership at both the unit and multi-unit level. Watkins joined Rubio's in 1999 and worked his way up through a number of leadership roles, including District Manager, Franchise Business Manager, Regional Director of Operations and Vice President of Operations. Prior to Rubio's, Watkins spent 20 years cultivating his restaurant management skills with the McDonald's organization, working for the company's largest Orange County, CA franchisee. After starting at the ground level as a Crew Person, Watkins earned several promotions during his tenure, serving as Swing Manager, Assistant Manager, General Manager and Operations Supervisor.
"Mark exemplifies what we look for in our executive level operations management: a combination of people orientation and operational excellence," said Elias. "His leadership will help us to continue to grow our domestic company store business as well as to further enrich the culture and spirit of our team members."
"I am very excited to join an organization that is so focused on inspiring our team members to create a total quality experience," said Watkins. "I look forward to working with the organization's leadership to continue to elevate the brand and to deliver an exceptional specialty coffee and tea experience for our customers."
ABOUT THE COFFEE BEAN & TEA LEAF®
Born and brewed in Southern California since 1963, The Coffee Bean & Tea Leaf® is the oldest and largest privately-held specialty coffee and tea retailer in the United States. Embodying a passion for connecting loyal customers to one another with carefully handcrafted products, the company is known for sourcing and providing the finest ingredients and flavors from around the world. For nearly 50 years, The Coffee Bean & Tea Leaf® has demonstrated a passion for product innovation epitomized by The Original Ice Blended® beverage. The company has grown to be an international icon and currently has more than 800 stores in 23 countries. In 2010, The Coffee Bean & Tea Leaf® launched the CBTL® Single Serve Beverage System that allows consumers to make their favorite espresso, brewed coffee, tea and specialty beverages at home, at the touch of a button. For more information, visit http://www.coffeebean.com, cbtl.com or http://www.facebook.com/coffeebean.
For more information about The Coffee Bean & Tea Leaf®, please contact JS² Communications at (323) 866-0880 or email cgilmour(at)js2comm(dot)com or dhossfeld(at)js2comm(dot)com.
####