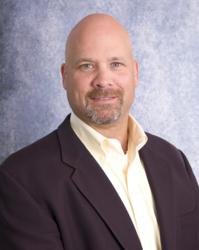 Boca Raton, Florida (PRWEB) May 08, 2012
Datamyx (http://www.datamyx.com), one of the leading consumer data and technology solution providers for direct marketers, today announced the appointment of Thomas Miller to the position of Senior Vice President. In this role, Miller will lead the entire sales organization and spearhead expansion into new and existing markets.
Miller joins Datamyx as a 20-year veteran in the marketing information services arena. His career success spans a diverse set of clients and providers, having risen through the ranks of two of the three major credit bureaus, Experian and Trans Union Corporation. Prior to joining Datamyx, Miller most recently served as Vice President of Business Development for Merkle, responsible for leading sales development teams in the implementation of a multi-channel, solution-oriented business model.
Prior to Merkle, Miller served as Executive Vice President of Sales for Protocol Marketing Services, where he led and managed a large team that generated significant growth in multiple verticals throughout North America. Earlier in his career, he served in a number of leadership roles at Trans Union Corporation, starting as a sales manager in 1993 – and eventually landing the role of Group Vice President for National Accounts & Marketing Services in 2000. Miller holds a B.S. in economics from Clemson University.
Ben Waldshan, CEO of Datamyx, said, "Our company is expanding and growing at a rapid pace. We are very excited to have Tom join our team, particularly given his depth of experience in the industry and track record of success."
"Datamyx is a very unique company in the marketing services space," said Miller. "I'm thrilled to be joining Datamyx at a time when the company is succeeding in its growth plans, and view this as a tremendous opportunity going forward."
About Datamyx
Datamyx is the only provider of integrated information, technology and analytics solutions derived from all three national credit bureaus. Through its proprietary, online platform, Intelidata Express, Datamyx provides marketers with actionable insights that help maximize their return on investment in customer acquisition, cross-sell and retention-based marketing campaigns.