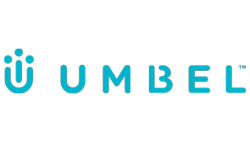 Umbel will be invaluable to brands, publishers and agencies because they can quickly make sense of that data and take immediate action with media placement decisions, in real-time
Austin, Texas (PRWEB) May 08, 2012
Umbel, the standard for digital audience measurement, today announced the appointment of advertising industry veteran Amy Bickers as the Director of Agency Solutions. Pairing Umbel's proprietary audience measurement technology with some of the brightest industry minds, Umbel helps clients gain a much deeper understanding of their audience and obtain insights that lead to a more efficient and effective media and advertising ecosystem.
Effective immediately Bickers will lead the Agency Solutions Group at Umbel, responsible for designing and implementing solutions that enhance the effectiveness of the planning and buying process using the advanced features of the Umbel platform. She brings nearly 20 years of advertising experience to Umbel, including her most recent work at Publicis' Starcom in Chicago where she oversaw the development and execution of major strategic media plans for Fortune 100 companies such as Allstate, Hallmark and Walgreens. At Starcom, she was regarded as an industry leader where her expertise spanned digital, outdoor, print and radio on both national and local levels with annual budgets ranging from $1M to $20M.
"I am thrilled to have Amy on our team. She is one of the most well-respected minds in digital advertising and brings valuable industry expertise at a time when Umbel is growing aggressively. Her passion to evolve and advance the media buying process while leveling the playing field between buyers and sellers makes her a perfect fit at Umbel. There is no substitute for her practical experience with the processes, systems and brands that stand to benefit from Umbel's solutions," said Paul Krasinski, CEO of Umbel.
The strategic hiring of Bickers comes just after the announcement of the company's $3.7 million Series A funding round, led by Austin Ventures, and the naming of Paul Krasinski, former senior vice president of Digital Media and Analytics at Arbitron, as Umbel chief executive officer. Umbel is wasting no time expanding its proven team of serious and established audience measurement experts to achieve business goals.
"The demand for granular audience data and additional context grows exponentially as more and more companies realize the untapped opportunities locked in their data. Umbel will be invaluable to brands, publishers and agencies because they can quickly make sense of that data and take immediate action with media placement decisions, in real-time," said Amy Bickers, Director of Agency Solutions at Umbel. "Advertisers have a fairly sophisticated tool box for media planning and buying but there is still plenty of room for improvement. Umbel is the company that will lead the social revolution in audience measurement and I'm honored to join Umbel's amazing team, especially at such an exciting time."
The Austin-based startup is working with a number of major brands such as the Boston Bruins, Streetwise Media, and Austin City Limits, building leverage with real insights and realizing additional revenue in the process.The company is currently in private beta.
For more info about Umbel, visit: http://www.umbel.com/
Full press materials, including detailed company information, product screenshots and company logos can be found here: http://www.umbel.com/about/press/
About Umbel
Umbel is the standard for digital audience measurement.
Umbel is an audience measurement company that cross-­correlates big data from social and other sources to empower publishers, agencies and advertisers with revenue-­generating insights. Umbel leverages social data at great scale to deliver unique insights about the people who engage with a site, service or brand.
Umbel was founded in 2010 by Meredith Maycotte, Higinio (H.O.) Maycotte, Travis Turner and Nick Goggans. Based in Austin, TX, Umbel is currently in private beta.
To learn more about Umbel, visit: http://www.umbel.com/