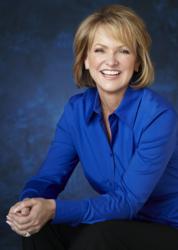 During National Foster Care Month, let's work together to make a difference!
Las Vegas, NV (PRWEB) May 08, 2012
The bad news: The Child Welfare League of America reports that there are over 400,000 kids in foster care in the US. An estimated 50% of foster kids end up homeless when they age out of the system. In Clark County, 50% of foster youth leave foster care without a high school diploma, and 41% of former foster youth reported spending at least one night in jail. 38% of Clark County foster alumni have children.
The good news: There are many former foster kids who have great lives. One of them, Rhonda Sciortino, author of http://bit.ly/KgIDDk Succeed Because of What You've Been Through __title__ Succeed Because of What You've Been Through] hopes to have the opportunity to tell your audience how everyone can make a difference in the life of a foster child.
It takes less than 10 minutes to buy a grocery store gift card for a homeless youth. Or for those people who are able to go "all in," viewers can give a foster child a permanent family through adoption.
Sciortino also hopes to encourage people who have been mistreated by helping them see that they can do what she's done--mine the lessons out of the pain, and apply those lessons to create success.
Rhonda Sciortino is the host of Rhonda's Radio Show, CRACK THE CODE, on am590 The Answer in Southern California. She has authored several books. She serves as the National Child Welfare Specialist for Markel Insurance Company, and is the Chief Passion Igniter at BNPOSTV, llc.