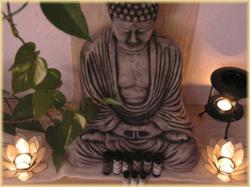 Studying at CCA Ayurvedic school has been one of the best decisions I have taken in my life
Sacramento, CA (PRWEB) May 08, 2012
Ayurveda is considered to be the medicinal side to Yoga. It literally means "the knowledge of life", as it teaches how to live harmoniously with our environment and our bodies. Like Yoga, Ayurveda is a holistic science that promotes well-being at the level of the body, mind and spirit.
It teaches that disease is the end result of the lack of harmony in our daily lives. Through a variety of natural techniques, including herbal medicines, panchakarma, and lifestyle counseling, balance and health is restored sustainably. Furthermore, Ayurveda believes that every single being needs to receive a fully personalized in order to fully heal, understanding their personal needs.
The California College of Ayurveda is a leading institution offering high quality Ayurvedic training in America. The Ayurvedic Health Educator program is available for the student wishing to integrate their training in Ayurveda with an existing health care degree, massage or yoga certification, or to receive the knowledge for personal growth and self-healing.
The following intensive training courses will be offered in 2012:
Ayurvedic Health Educator - Level I Ayurvedic Studies
Ayurvedic Health Practitioner - Lifestyle counseling
Clinical Ayurvedic Specialist - Disease management and prevention
Ayurvedic Massage & Body Therapy Training Course - Abhyanga massage, shirodhara and herbal steam
Marma Therapy - Therapeutical protocols to bring balance to the energy points in the body
Dough Basti - Herbal oil application to heal organs, glands or energy centers in the body
Ayurvedic Facial - For restoring the energetic balance of the doshas in the face
Pinda Svedana - Localized herbal heat to aid in muscle and joint discomfort
Ayurvedic Yoga Therapy - Designed for Yoga teachers who would like to integrate Ayurvedic principles in their classes
Panchakarma Specialist - Advanced ayurvedic detoxification program
Yoga Nidra - The art of conscious relaxation
The trainings are offered in the primary location in Nevada City, California as well as in Ayurveda Colombia, Mexico and Argentina. Enrollment is now open for all workshops offered by the school. For more details please visit AyurvedaCollege.com or call 530 478 9100.