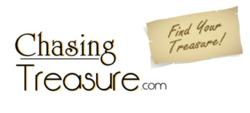 Right now we are offering $25 off orders over $250 when shoppers enter coupon code Save25 on their online orders
Spokane, WA (PRWEB) May 09, 2012
"A locking jewelry armoire or luxury jewelry safe makes a unique Mother's Day gift," said Karen Mollison as she announced the addition of new items to her firm's line of jewelry storage products.
Mollison is managing partner for Chasing Treasure, an online store specializing in retail sales of jewelry boxes and jewelry storage solutions. Based in Spokane, Chasing Treasure offers several hundred jewelry boxes ranging from small travel jewelry organizers to floor standing jewelry armoires.
"Locking jewelry armoires have not always been easy to find and we are happy to be able to offer them for Mother's Day gift giving," Mollison added. Armoires are large free standing jewelry boxes which, according to Mollison, are particularly useful for storing necklaces in a "tangle-free environment."
The Chasing Treasure website now displays three locking armoires with cherry, walnut and dark mahogany finishes. The are all 40 inches tall, 19 inches wide and 13 inches deep. Each of them is in stock for fast shipping and on sale now for less than $400. The list prices range from $550 to 600.
Another new arrival at Chasing Treasure is a high security jewelry safe for home use. "Though it is compact, it offers commercial quality burglary protection and is ideal for fine jewelry collections," Mollison explained. The luxury jewelry safe measures 13.5 inches high, 13.5 inches wide and 15.5 inches deep and weighs 101 pounds.
The high security jewelry safe is constructed from solid steel and has five walnut interior drawers for compartmentalized storage of jewelry. Its safety features include a 1/2" steel pry-resistant recessed door and a 1/4" continuously welded body. In addition it has one inch chrome plated bolt-work and a UL listed high security digital lock. Chasing Treasure is currently offering the luxury jewelry safe with a discount of $500 off the list price of $3500.
Chasing Treasure also announced a Mother's Day discount. "Right now we are offering $25 off orders over $250 when shoppers enter the code Save25 on their online orders," said Mollison. People looking to buy jewelry boxes and locking jewelry storage will find the perfect Mother's day gifts at our website," she added.
The store is also expanding its social marketing with a new Google Plus page, and encourages shoppers to use the "email a friend' or Facebook 'Like" buttons on their site to share product with their friends and family members. "We hope our web visitors using Google Plus will add our Google Plus Page to their Circles and thus be able to receive updated information about new product arrivals, gift ideas and exclusive specials," Mollison concluded.