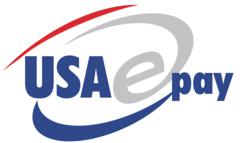 QBPlugin is a great value-added product for merchants. We are excited to be working with them and add them to our existing line of ever-growing product offerings
Los Angeles, CA (PRWEB) May 08, 2012
USAePay announced today that it has partnered with QBPlugin for QuickBooks to allow merchants to process credit card and ACH transactions from QuickBooks® through the USAePay Payment Gateway.
QBPlugin for QuickBooks is a payment software for Credit Cards, ACH (Automated Clearing House), EFT, (Electronic Funds Transfer) and Electronic Check Conversion. The software is designed to streamline merchants' accounting processes and reduce costs associated with processing, and it can be used with any existing merchant accounts.
"QBPlugin is a great value-added product for merchants. We are excited to be working with them and add them to our existing line of ever-growing product offerings," said Ben Goretsky, CEO at USAePay.
Using software applications written for both the ISO/Agents and merchants, QBPlugin.com strengthens the merchant account relationship and experience. Software written for the ISO and Agents streamline the merchant application process and the management of the merchant's life cycle.
With the release of QBPlugin for QuickBooks, ISOs and Agents are able to offer merchants the best integrated solution for processing transactions. The easy-to-use interface and secure vault system make it a perfect fit for merchants using QuickBooks® who seeking a credit card/ACH PCI compliant solution.
About USAePay
USAePay, a GorCorp Inc. company, has been helping merchants process their credit card and check transactions with speed and security since 1998. Founded by the Goretsky brothers, the company is family-owned and based in Los Angeles, CA. The USAePay gateway currently supports all of the major platforms (First Data, TSYS, Global, Paymentech) in the credit card industry and works with some of the leading check platforms. USAePay is also pleased to work with many of the larger merchant service banks in the US and abroad. For more information, please visit http://www.usaepay.com or call 866.USA.EPAY (872-3729).