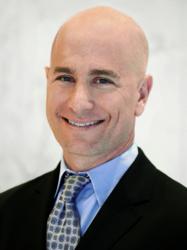 Los Angeles, California (PRWEB) May 08, 2012
Dr. Eric Millsetin, an othopedic surgeon at La Peer Health Systems in Beverly Hills is playing in a 12 hour baskeball marathon to help raise money for a hospital in Cambodia.
The fundraising basketball marathon is called "Play For a Purpose – Hoops 4 Hope" and is sponsored by Hope World Wide. The basketball marathon is being held May 26, 2012 in Pasadena, California. The sporting event was created for the purpose of raising money and awareness for the Sihanouk Hospital in Cambodia. 24 men have pledged to play basketball for 12 straight hours in hopes of raising a minimum of $24,000.
The Sihanouk Hospital Center (SHCH) opened in 1996, and has helped more than one million patients over the years. The SHCH provides more than 65,000 free patient consultations a year, and provides a center for the further education and clinical training of medical professionals.
The locals refer to the SHCH as the "Angel Hospital" because of its reputation, and ability to help and heal. With 24-hour high-quality, free medical care for the poor and disadvantaged, the SHCH is the most active adult hospital in Cambodia.
La Peer's Dr. Millstein is passionate about the cause, and hopes you will join him in his efforts and help raise $2,500. To sponsor Dr. Millstein, please visit his event page here.
If you'd like to learn more about volunteering, sponsorship or fundraising opportunities at HOPE worldwide, please visit their website HOPEWW.org.
La Peer Health Systems focuses on excellence in patient care and offers the most advanced and contemporary treatments and equipment that the medical world has access to. With 42 doctors across 13 departments, from anesthesiology to urology, La Peer offers comprehensive and widespread medical treatments for all patients. More information about La Peer Health Systems can be found at http://www.LaPeerHealth.com.