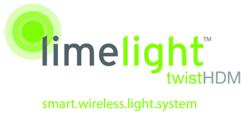 LimeLight's controls are reducing energy consumption by over 75% on the upper deck.
Holland, MI (PRWEB) May 09, 2012
TwistHDM, the parking industry's leader in wireless lighting controls, today announced the integration of their LimeLight control technology with pole-mount LED luminaires for the rooftop. "LimeLight's wireless technology on the rooftop level is a natural progression in leveraging the capability throughout the parking garage," says Lee Eilers, President of TwistHDM. "By creating a smart garage from top to bottom, owners and operators will achieve energy savings and customer safety that is unmatched in the controls industry."
LimeLight's control system manages the rooftop LED luminaires through its Zigbee-based wireless control technology. "Although the majority of energy savings through LimeLight are within the lower levels of the garage, our ability to set dim schedules at dusk and instantly react to motion is of tremendous value on the top deck," says Pat Burel, Director of Technical Services at TwistHDM. "The system detects motion in the three critical areas of the upper level – the drive lane, stairwell, and the pole area. We ignite the area to full light output even before a car or customer enters the rooftop, minimizing energy while creating the optimal customer environment – it's the hallmark of LimeLight." The pole-mount LED luminaires leverage the identical radio and software configuration inherent within the control system, and join LimeLight's fully web-enabled user interface to create an economical, performance-based alternative to wired control solutions.
LimeLight's rooftop application is already providing significant value to Ellis Parking Company in Grand Rapids, Michigan. "The LimeLight control system continues to exceed our expectations in performance – both in energy savings and in supporting our customers with an optimal environment 24/7," says Walt Penrose, General Manager of the enterprise. "By applying LimeLight to our rooftop LED luminaires allows us to maximize the value of the wireless controls throughout our garage which enhances our return on investment even greater." In fact, LimeLight's controls are reducing energy consumption by over 75% on the upper deck when compared to the garage's previous HPS fixtures.
TwistHDM recently installed LimeLight in Ellis Parking Company's adjoining flat lot, and initial results are exceeding all expectations. Eilers sees tremendous potential for this application as well stating, "We are achieving energy savings in the 70-80% range in our initial measures, which continues to affirm that wireless lighting technology throughout the parking environment will soon be main stream. It's to be expected when two powerful technologies converge to create superior customer value."
About TwistHDM, LLC
As the recognized leader in wireless control technology for the parking industry, TwistHDM has worked with communities to create smarter cities through sustainable parking garages, with colleges and universities to provide safe, well-lit environments, and with specifiers to offer "green" garages that previously were unimaginable. Simply put, TwistHDM is about developing smarter solutions that support their vision of a better world. For more information, visit TwistHDM's corporate site at http://www.twisthdm.com, or call 1.877.355.8954 to arrange a complimentary webinar overview of the LimeLight capability.