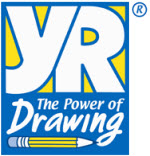 Simplified Solutions provided a comprehensive web strategy for our bran which combined the needs of both the Corporate Offices and the Franchisees
Chicago, IL (PRWEB) May 09, 2012
Young Rembrandts, a recognized leader in teaching the fundamental skill of drawing to children both domestically and internationally, engaged Simplified Solutions to help them align both their online marketing and technology needs. Their existing corporate website which included over 70 franchisee websites, was not intuitive, lacked ease of navigation and was difficult to update.
Simplified Solutions, a Chicago online marketing and technology agency, determined Young Rembrandts' specific requirements for modernizing their technical and online marketing needs. Through meeting with their marketing and technical teams and surveying their franchisees, the Simplified Solutions consultants performed a comprehensive marketing and technical needs analysis. From the data gathered, the Simplified Solutions technology and marketing experts created a strategic online marketing and technology roadmap and that guided the creation of a robust, effective and efficient online presence and highly custom designed website.
The new Young Rembrandts website, built on the Umbraco content management platform, now streamlines the enrollment process and makes it easy for prospective parents to find local classes for their children through a navigational friendly interface. A simple and customized dashboard using .NET and HTML 5 allows Young Rembrandts administrators to update student art galleries, key records, and allow class registration using a more efficient process.
The first phase of Simplified Solutions engagement with Young Rembrandts spanning from September, 2011 through March, 2012, produced impressive numbers. Overall total website income for the entire franchise increased by 15%; online enrollments jumped up by 200% and total website visits were up by 203%, first-time visitors increased by 270% and an overall bounce rate was decreased by 13%.
"Simplified Solutions provided a comprehensive web strategy for our brand which combined the needs of both the Corporate Offices and the Franchisees," said Juile Rhodes, of Young Rembrandts. "The result was a user-friendly online tool which helped create a powerful marketing presence for our company."
The customization of Young Rembrandt's Constant Contact email registration through the extensions of specific Application Programming Interface (API) has allowed the franchise to welcome more prospects while also opt-in newsletter options to local franchisees. Before the corporation partnered with Simplified Solutions, website visitors only had the ability to opt-in for the newsletter without franchise or local information.
"We had confidence that the online marketing program that we created would succeed," said Tom Casale, Managing Partner of Simplified Solutions. "Because we crafted a strategic roadmap that combined both online marketing and technology solutions for a powerful web presence and enhanced user experience, the return on investment far exceeded our client's expectations."
To learn more about Simplified Solutions, visit their website at or call Tom Casale at 312-846-7669 x1001 or email him at tcasale(at)simplifiedsolutions.biz
About Simplified Solutions
Simplified Solutions is an strategic online marketing and technology agency located in Chicago specializing in Search Engine Marketing, Custom Web Solutions, Social Media Management, Online Planning and Web Video production, E-commerce Solutions, Paid Search Advertising and Online Reputation Management Campaigns. Founded by Tom Casale in 2002, Simplified Solutions has a professional team of certified technology experts that implement metrics-driven strategies to yield successful and measurable results with customized digital marketing campaigns.
Partner Bill Kamper, joined Simplified Solutions in 2008 and heads up the agency's strategic and creative initiatives. Together, both Casale and Kamper craft successful digital marketing plans using analysis, smart strategies, to optimize their clients' web presence.