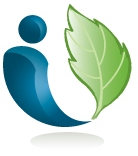 "Our main focus is to provide the best and most comprehensive information on senior living. With the addition of Reviewseniorcare.com LivingSenior is offering a local resource for seniors in addition to our nationwide resources."

(PRWEB) May 08, 2012
LivingSenior.com recently announced the latest addition to their family of services. Reviewseniorcare.com offers a resource for seniors searching for local care and communities. In a recent interview James Connolly, Marketing Manager of LivingSenior, discussed what this new addition means and what it will offer to the online senior market. "Our main focus is to provide the best and most comprehensive information on senior living. With the addition of Reviewseniorcare.com LivingSenior is offering a local resource for seniors in addition to our nationwide resources."
The concept behind ReviewSeniorCare.com is to offer a local resource for seniors. This resource is not simply a listing site. The site offers reviews of local senior care facilities, communities and home health providers. Seniors, family caregivers and families can search for local providers in a variety of areas. Assisted living, home health, hospice, independent living and memory loss care communities are listed for seniors to review and choose the right care for their needs. Another addition to this resource is a pharmacology information page. This page allows seniors and family caregivers to review area drug care options as well as expand their knowledge of the medicines they are currently taking.
Reviewseniorcare.com has a resource that many other senior living sites do not have. This resource deals directly with natural healing and naturopathy options. This is an especially useful resource for the baby boomers entering the senior care community. With the lack of natural healing resources for the senior community, the ability to search for local natural healers is vital for many seniors. In regards to the listings within the site James Connolly stated, "We provide the highest quality listings for senior care services by collecting data from public sources as well as private sources, ensuring you the best and most comprehensive information out there."
In addition to this statement, Mr. Connolly added that the site is growing rapidly with new listings being accepted and added regularly to offer a wide variety of options and resources for seniors. The Reviewseniorcare.com and LivingSenior.com can be followed on Twitter @LivingSenior and new updates are regularly available by following Mr. Connolly's updates on LinkedIn.