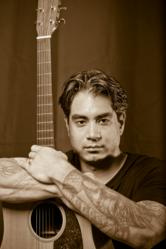 From your first lesson, I will have you playing. And, I will inspire you to keep on playing. The guitar is not an easy instrument to play; but if you aspire to be an accomplished player; I can get you there.
Weston, Florida (PRWEB) May 08, 2012
According to the breakthrough study, Music Advocacy: Moving From Survival to Vision, there are many benefits of studying music—even for those beginning their first lessons at college-age. Music students learn how to think creatively and problem-solve by actively imagining various scenarios, and then questioning—and rejecting—certain assumptions about the status quo. Music, then, is important because it shows college students that there is not always one right answer to a question.
The study also proves that students who study music are more successful on standardized tests in high school, and later on in all types of college exams. Perhaps more importantly, studying music affords students with a glimpse of other cultures—a skill-set that is advantageous in today's global economy.
Also, studying music helps college students by honing skills essential in today's workplace. Because students are pushed to "do"—as opposed to "analyzing" or "observing"—they learn how to perform in the real-world. Today's business owners and employers need employees that are flexible—and this is a trait that music instruction really drives home.
Dyce's Weston guitar lessons for college students on summer break can be purchased by students themselves, or by a loved one as a gift. Even absolute beginners are welcome, too: Dyce's easy-to-understand teaching style focuses on getting students to play great-sounding grooves from the very first lesson. Dyce's Weston guitar instruction is provided at his state-of the-art studio in Fort Lauderdale, convenient to Miami, Weston and Fort Lauderdale, or online via Skype.
Weston guitar teacher Dyce Kimura is a premier musician without equal. Well-versed in all aspects of the current music industry, Dyce is hip to all of the latest music & technology trends, breaking artists, and contemporary gear. (Before Dyce committed full-time to teaching, he was an in-demand session player in Miami's competitive studio scene, recording with scores of hip-hop, rock, blues and Christian artists—and is a nationally-recognized authority on the blues guitar).
For more information on giving the gift of Fort Lauderdale guitar lessons for your college student contact Dyce at (786) 457-3687 toda