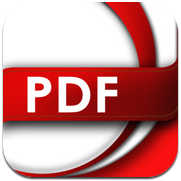 YUYAO Software Offers Limited Time Sale on Its iPhone APP PDF Reader Pro
(PRWEB) May 10, 2012
YUYAO Software, a mobile application developer, announced today that the company is offering a 50% discount on its highly-rated PDF solution app, PDF Reader Pro. The special price of $2.99 will last for a week ending on May 14 (US time). With an aim to provide customers continuous satisfaction, YUYAO also devises plans to update PDF Reader Pro to deliver features requested by the customer feedback and fully utilize the stunning screen of the new iPad.
Top ranked in the iTunes App Stores throughout the world, PDF Reader Pro has established global recognition as a cost-effective mobile PDF solution. The app differentiated itself from other competitors with its PDF form filling function. "Form-filling is a much-needed feature in the business world today. Coming from the users' perspective, we know how imperative it is for our app to cover that area to give our users the flexibility in completing the task with their mobile devices," commented Po-Cho Su, CEO of YUYAO Software.
PDF Reader Pro has been praised for its powerful rendering speed that supports all major file formats, various transferring options and cloud storage services, handy annotation features, and the convenient PDF converter. "We appreciate the positive feedback. The discount we are offering gives customers a better chance to appreciate what we have done to enhance the quality of their lives," remarked Su. Su also promised that the company will soon release a software update with functions that will greatly improve the user experience with the new iPad.
Company Information
YUYAO Software is a world-leading application developer and publisher for mobile devices, including iPhone, iPad, and iPod touch. The company's mission is to create innovative and high quality software to enhance productivity at work and in daily life. Copyright (C) 2012 YUYAO Software. All Rights Reserved. Apple, the Apple logo, iPhone, iPod and iPad are registered trademarks of Apple Inc. in the U.S. and/or other countries.