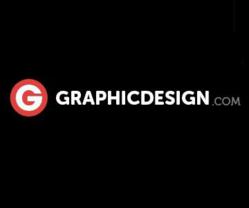 Nice, clean, easy to use interface," Faith Martin, a graphic designer with 10 years of experience, wrote. "Like it a lot."
Dallas, TX (PRWEB) May 09, 2012
The redesign of the popular graphic design news and information site GraphicDesign.com has been a major hit thus far. Rave reviews have poured in through e-mail and social media, a testament to the input and advice of the staff, readers, and Advisory Board of GraphicDesign.com.
"Nice, clean, easy to use interface," Faith Martin, a graphic designer with 10 years of experience, wrote. "Like it a lot." Creative Expertise's Danita Reynolds gave her take on the all-new GraphicDesign.com, which features a free firm directory and job board: "I like the clean design and easy user interface. Looks like a great Advisory Board. I give it a thumbs up!"
Twitter has also come alive with chatter about the reboot of GraphicDesign.com. Various comments posted to GraphicDesign.com's Twitter feed (@AtGraphicDesign) included "Love your guys' website! Very helpful resource for #graphicdesign jobs!" Another Twitter user wrote, "Awesome revamp! Nice job!"
The Creative Group posted on Twitter, "Looks great & excited to be contributing content + jobs!" The Creative Group's Executive Director, Donna Farrugia, recently joined GraphicDesign.com as a contributing writer and brings more than 25 years of marketing, business development, and management experience to the table. She recently published a feature article on GraphicDesign.com about salary trends in the industry.
Speaking of new writers, Pixel Consultations owner Rafiq Elmansy has joined the GraphicDesign.com content team. As a creative designer, author, Adobe community professional, user group manager, and Friend of Icograda, Elmansy has an expansive knowledge base. He authors articles and tutorials on GraphicDesign.com, his first one tells us "How to Build a 3D Scene using Photoshop CS6.
One of the newest additions to GraphicDesign.com is a free job board that currently displays openings in the graphic design industry in locales like the United States, United Kingdom, and Canada. Companies currently soliciting applicants on the free job board include Freeman + Leonard, Esanda, The Creative Group, and VitaminT.
Interested job seekers and anyone interested in getting their start in the graphic design industry are strongly encouraged to visit GraphicDesign.com and click on "Job Board" in the upper right.
The site's company directory displays overviews of and contact information for nearly 20 graphic design agencies like Creative Expertise, Killer Infographics, The Type Studio, AudioLogic Web Solutions, and SS Graphics. Companies interested in being added to the every-growing firm directory should e-mail GraphicDesign.com's Julia Wild at julia(at)graphicdesign(dot)com.
Coming to GraphicDesign.com are an expanded directory of schools and a larger compilation of book reviews. Any schools and authors that would like to be incorporated into these sections should contact julia(at)graphicdesign(dot)com.
GraphicDesign.com will constantly be enhancing its site to provide top-tier news, information, tutorials, and more. Visit GraphicDesign.com for more details.
ABOUT GRAPHICDESIGN.COM
GraphicDesign.com is a product of Terran Marketing and a leading source of news and information devoted entirely to the graphic design industry. Employers, students, and freelancers come to GraphicDesign.com to read and discuss current news, information, and events in the graphic design industry.