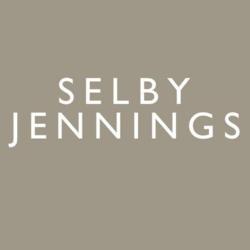 "Selby Jennings are proud to support Whizz-Kidz, who are doing exceptional work for young disabled people in the UK. We call for as many firms as possible to take part in this event, in aid of such a great cause." Steven Yendell, Executive Director
London (PRWEB UK) 9 May 2012
On Thursday 10th May, Selby Jennings Financial Recruitment Firm will be sponsoring a "Sitting Volleyball Tournament" in aid of Whizz-Kidz Charity, which provides disabled children with the essential wheelchairs and other mobility equipment that they need to lead fun and active childhoods. As London 2012 approaches, Selby Jennings sees this event as an excellent opportunity to raise funds and awareness for a great cause and are looking to put together 2 teams made up of Selby Jennings' consultants and clients.
Sitting volleyball is just like normal volleyball, but players are required to sit on the floor throughout the game, the court is smaller and the net slightly lower than normal. Whizz-Kidz are engaging as many firms as possible to take part in the tournament being held at Reebok Sports Club, Canary Wharf, to raise funds for disabled children across the UK. Whizz-Kidz has already changed the lives of nearly 13,000 disabled children since 1990 - often literally overnight. However, there are still over 70,000 children in the UK who need their support and Selby Jennings sees this as a very worthy cause to support.
Selby Jennings is a leading provider of recruitment solutions to financial institutions across Europe, the US, Asia and the Middle East. Since inception in 2004, Selby Jennings have been committed to supporting various charities, raising in excess of £35,000 in total for charities in 2011. Their charitable activities include participating in a November sleep-out for Reach Out Charity, growing moustaches for Movember, half marathons and charily races for Cleft, Childline and Make-A-Wish Foundation.
For further details about this event or for the opportunity to participate in one of our teams please contact Olivia(dot)purton(at)selbyjennings(dot)com