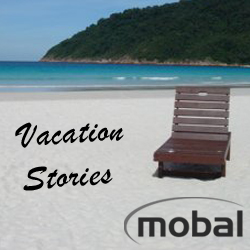 It's the art of storytelling that inspires many of the decisions we make...
(PRWEB UK) 11 May 2012
Storytelling is something that resonates with everyone. It crosses all cultures and is used as a means to entertain, educate and preserve. Stories have been expressed in early rock art in ancient cultures before moving in to a written form, while oral storytelling continues to be committed to memory and passed from generation to generation.
It's the art of storytelling that inspires many of the decisions we make, and travel is no exception. Vacation experiences provide others with vital information, even before the vacation is booked. Decisions such as where to eat and where not to stay can be based on the experience of people who have traveled their previous. However, with the vast number of travel writers and bloggers out there, the art of storytelling is sometimes lost.
The fact is, everyone can be a storyteller; no experience or specific educational attainment is necessary, just a desire to entertain and educate others.
Mobal are currently giving everyone the chance to become a storyteller, allowing people to write about their vacation experiences, with the aim to entertain and educate future travelers. Not only will your story appear on the website, feature on Facebook, Twitter, Google+ and LinkedIn, but Mobal will also be providing a bunch of freebies, discounts and running a monthly competition where readers will be able to vote for the best vacation story of the month.
If travelers want to take part, just visit http://www.mobal.com/stories or send Mobal an email: stories(at)mobal(dot)com
COMPANY INFORMATION: Mobal Communications Inc have been renting and selling satellite and international cell phone services for over 20 years. For more information on the company and its products please visit http://www.mobal.com, call 888-888-9162 or email the customer support team at support(at)mobal(dot)com