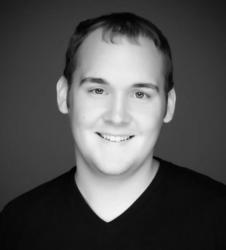 Lynchburg, VA (PRWEB) May 08, 2012
Liberty University in Lynchburg, Va. awarded grand-prize winner of the REDvolution! 2012 tour drawing, Anthony Smith of Hilliard, Fla., a $16,000 scholarship to Liberty and an exclusive REDvolution! 2012 tour guitar, signed by each member of the touring bands. Smith attended a concert in Jacksonville Fla., one of 21 cities on the national tour, where he applied to Liberty and was entered into the drawing.
"I went to the concert to volunteer to sell merchandise for one of the bands. The concert was one of the best I've ever been to and I had a great time volunteering," Smith said. "It was cool to see Liberty there because I had just visited the school a few months earlier."
One of Liberty's national recruiters attended each concert and invited concert attendees to fill out an application for admission to Liberty. Each applicant received a Liberty branded, REDvolution! 2012 tour T-shirt in addition to being entered into the grand-prize drawing.
"I heard about the drawing and entered it, expecting to get an email from the college, not a guitar and $16,000! All I can say is that God works in mysterious ways. I can't thank Him or Liberty University enough," Smith said.
Smith is considering plans to attend Liberty in Fall 2012 as a part of the Class of 2016.
REDvolution! 2012 was Liberty's first sponsorship of a national concert tour and featured the band RED with special guests, Thousand Foot Krutch, Manafest, Nine Lashes, and Kiros. The tour ran from Feb. 10 through April 1, and visited 21 cities across the nation.
"Liberty is committed to connecting with students across the country," said Senior Vice President of Enrollment management Chris E. Johnson. "The REDvolution! 2012 Tour was the perfect opportunity for us to partner with bands that communicate with the same audience as us and are unified in our mission to Train Champions for Christ."
About Liberty University
Liberty University, located in Lynchburg, Va., is the world's largest Christian university. Offering courses on its 6,800-acre, residential campus and in online format, Liberty is home to nearly 100,000 students.