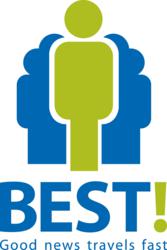 We are pleased to support this worthy effort by promoting BEST across our network - Allen Rathey president of The Healthy House Institute (HHI )
Boise, ID (PRWEB) May 10, 2012
The Healthy House Institute (HHI ) and its sister websites, The Housekeeping Channel (HC) and The Healthy Facilities Institute (HFI) are supporting the BEST! (Business Excellence through Sustainable Trust) program developed by Trust Across America™ - a think tank dedicated to unraveling the complexities of trustworthy business behavior and highlighting the most trustworthy companies in America.
According to Barbara Kimmel, Executive Director of Trust Across America: "We are living through a crisis of trust in organizations and many of today's news channels are stuck on one channel: what is wrong in corporate America. BEST! – a collaborative media-based program showcasing best practices in building and maintaining trust - will draw public attention to what is right - with the goal of restoring trust in business."
"We are pleased to support this worthy effort by promoting BEST across our network," said Allen Rathey president of The Healthy House Institute (HHI ), Housekeeping Channel (HC) and Healthy Facilities Institute (HFI) websites. "We believe that providing trustworthy services and information is vital to both healthy indoor environments and healthy businesses."
BEST! is a 'by invitation' program that leverages a voluntary fraternity of well-respected media organizations to collaboratively disseminate articles about corporate leadership, innovation and success to a guaranteed audience. The goal is to showcase role models for other companies to emulate.
Trust Across America independently analyzes over 200 data points with respect to five key corporate indicators of trustworthy business behavior: Financial stability and strength, Accounting conservativeness, Corporate integrity, Transparency, and Sustainability; aptly called "FACTS™".
BEST! is the only program of its kind guaranteeing media coverage to an audience of millions of visitors for companies that meet high standards for responsible business.
About Trust Across America™
Trust Across America (TAA) - http://www.trustacrossamerica.com - is a program of Next Decade, Inc., an award-winning firm that has been unraveling and simplifying complex subjects for over 20 years. TAA provides a framework for public companies to improve trustworthy business practices through detailed individual company reports, industry and sector analyses, and an index of its data. TAA also provides a variety of media opportunities to highlight companies and leaders exhibiting high levels of trust and integrity. For more information, contact Barbara Kimmel, please call (908) 879-6625 or email barbara(at)trustacrossamerica(dot)com.
About The Healthy House Institute® (HHI)
The Healthy House Institute® (HHI) provides consumers information to make their homes healthier. HHI strives to be the most comprehensive educational resource available for creating healthier homes http://www.HealthyHouseInstitute.com.