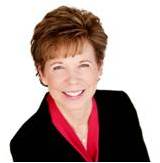 (PRWEB) May 09, 2012
Resnik Partners, a Career Partners International firm, a Denver-based provider of career transition, leadership development and executive coaching services to Fortune 1000 companies nationally and internationally, today announced veteran talent management executive Karen Frey will join its growing team.
Frey joins Resnik Partners (RP) as Vice President and Managing Director with the primary role of managing new business growth and client services. Additionally, Frey will lend her expertise to Resnik's Career Transition services. With more than 20 years experience on the recruiting side of talent management, Frey brings valuable insight to executives transitioning to new careers, companies or retirement.
"Karen brings a wealth of experience to our team and aligns with what we call the Resnik Experience – a personal, client-centered practice that supports positive and enlightened interactions targeted to increase business performance," said Managing Partner, Helen Oesterle Resnik. "In many cases she already has strong relations with our current clients and will have the opportunity to serve them in a new way and with her unique perspective."
Prior to joining RP, Frey owned boutique executive search and career coaching firm, Frey & Associates. She's provided talent acquisition and management services as an executive and consultant at companies ranging from start-ups to Fortune 100 companies such as The Quaker Oats Company, Sequent Computer Systems, (now IBM) and Ciber. Frey is a member of the Board of Directors for Rocky Mountain Human Resource People and Strategy (RMHRPS).
"As a business owner, I value RP's entrepreneurialism and commitment to high-touch, high-level counsel," said Frey. "I look forward to contributing to this growing business. I am honored to become part of a very special company that is well known for its professionalism and integrity for almost thirty years."
About Resnik Partners
Resnik Partners (RP), the Denver office of Career Partners International, is a consulting firm that helps organizations improve business performance through executive coaching, leadership development programs and career transition/management services. Founded 29 years ago by Matt Resnik, RP is committed to achieving tangible results for their clients while creating a positive, enlightening and unique Resnik Experience. Locally owned and operated, Resnik Partners offers services worldwide through Career Partners International. For more information call 303.832.0997, email hresnik@resnikpartners.com or visit http://www.resnikpartners.com.
About Career Partners International
Established in 1987, Career Partners International is one of the world's largest and most successful global providers of talent management solutions. Organizations of all sizes and industries turn to Career Partners International to successfully assess, engage, develop and transition talent using the expertise of over 1600 professionals in the areas of assessment, executive coaching, leadership development and outplacement. With more than 200 offices in over 35 countries around the world, Career Partners International assures that its clients have local experts in talent development, career management, executive coaching, outplacement and career transition services. Additional information can be found by visiting http://www.cpiworld.com.