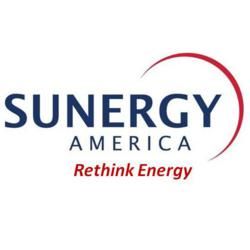 New Jersey, Connecticut (PRWEB) May 10, 2012
Sunergy America and Electrical Contractors, Inc. (ECI) announced today the formation of a strategic partnership to join forces in addressing the renewable energy markets in Connecticut, Massachusetts, and Rhode Island.
Sunergy has been actively developing the solar and cogeneration markets for commercial and institutional facilities in New Jersey, its home base. With its recent expansion into New England and New York, Sunergy recognized the value of a formal partnership with ECI, which brings a strong and successful presence in Connecticut, and neighboring Rhode Island and Massachusetts. Bruno D'Uva, CEO of Sunergy, said, "ECI has been in the electrical contracting business for over 40 years and has 150 licensed electricians on staff. Their office in Hartford will double as our joint headquarters for expanding solar and cogeneration throughout New England."
In addition to its core electrical contracting business, ECI has developed strong capabilities as a solar integrator, a manager of complex projects, and the operator of a 24/7 emergency call center. As a custom design/build firm, ECI has become well known for its commitment to excellent customer service.
Lou Bona, President of ECI, commenting on the partnership with Sunergy, said "The entire ECI team is thrilled with joining Sunergy in this initiative. Our partnership will help ECI become a major player in solar and other renewables, particularly in Connecticut, where we and others believe the drive to renewable energy is about to grow exponentially. Together, ECI and Sunergy are extremely well positioned to be major players in this phenomenon."
Within the next two weeks, Sunergy will establish a physical presence in Connecticut, operating out of the ECI Hartford office. They may be reached at 203.803.6036, http://www.sunergyamerica.com.
Sunergy America provides complete alternative energy solutions for commercial, industrial and institutional organizations including solar power and cogeneration systems. Our services include design, engineering, financing, compliance, procurement, construction, monitoring and maintenance.
Electrical Contractors, Incorporated (ECI) is a full service Connecticut-based contractor with an exceptional reputation for undertaking many unique and complex projects.