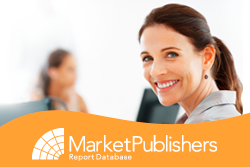 London, UK (PRWEB) May 08, 2012
The Indian pharmaceutical market looks poised to grow to USD 14.99 billion in 2012, with a CAGR of 12.96%.
The biopharmaceutical sector, which contributed almost 62% in the Indian biotech industry in 2011, is expected to witness double digit growth led by major developments in therapeutic segment. The vaccines market is enjoying a continuous growth, dominated by human vaccine segment which accounted for more than three fourth of the market. Holding the dominant position in the total pharmaceutical market, the generic drugs segment is expected to grow at a faster rate from 2012 onwards although industry may witness price erosion leading to reduced generic player's profit margin.
New market research report "India Pharmaceutical Industry Research and Forecast to 2016" drawn up by AM Mindpower Solutions has been recently published at Market Publishers Ltd.
Report Details:
Title: India Pharmaceutical Industry Research and Forecast to 2016
Published: April, 2012
Pages: 65
Price: US$ 850
http://marketpublishers.com/report/medicine_pharmaceuticals_biotechnology/drugs_biotechnology/india_pharmaceutical_industry_research_n_forecast_to_2016.html
The research report offers a comprehensive guide to India's bulk and formulations market, sub-segmented into OTC, prescription drugs and generic drugs. It analyzes major bio-pharmaceutical market segments, top therapeutic categories and traditional medicine market. The study also includes SWOT analysis, major driving forces, industry challenges & opportunities, regulatory structure, macro economy factors and political environment of the country. In addition, profiles of the top domestic and international players as well as detailed forecasts of the industry and its segments' growth are also provided.
Report Contents:
1. Indian Healthcare Industry
1.1. India Pharmaceutical Industry Snapshot
1.1. Market Size
1.2. Biopharmaceuticals and Classification
Vaccines
Diagnostics and therapeutics
1.3. India Pharmaceutical Market Forecast
2. India Pharmaceutical Market Segments
2.1. Bulk vs Formulation Drugs
3. Classification on the Basis of API Manufacturing Segments
3.1. Generic Drugs
3.2. Over the Counter Drugs (OTC)
3.2.1. Top Therapeutic Categories
3.2.1.1. Traditional Medicine Market
3.2.1.2. Herbal Drugs
3.2.1.3. Ayurvedic Medicine
3.2.1.4. Homeopathy Medicine
4. Growth Drivers
5. Opportunities
5.1. Rising Demand for Vitamin and Dietary Supplements
5.2. Rising Diabetes cases and Medication Demand
5.3. Medical Tourism Benefiting Indian Pharmaceutical Industry
6. SWOT Analysis
Strengths
Weaknesses
Opportunities
Threats
7. Growth Barriers
8. Recent Pharmaceutical Industry M&A'S
9. Regulatory Structure
Patent
FDI Regulations
10. Country Analysis
10.1. Key Findings
10.2. Political Environment
10.3. Macro-Economic and Industry Indicators
10.3.1. GDP Enabling Growth of Pharmaceuticals
10.3.2. Import/Export
10.3.3. Growth Driven by Rising Population
11. Industry Competition and Domestic Players Profiling
11.1. Competitive Landscape
11.2. Domestic Vs International companies
12. Appendix
12.1. Abbreviations
12.2. Definitions
12.3. Research Methodology
Data Collection Methods
Approach
Variables (Independent)
Multi Factor Based Sensitivity Model (SPSS Analysis)
Final Conclusion
12.4. Disclaimer
List of Figures
List of Tables
More new market research reports by the publisher can be found at AM Mindpower Solutions page.