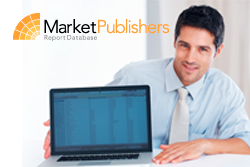 London, UK (PRWEB) May 08, 2012
The laser industry is surging briskly not only in terms of technological advances, but also in terms of implementation in new applications sectors. With the advent of globalization, economies have expanded and lasers are used for more widespread industrial applications linked to automation and next generation technologies. It is estimated that the total laser market will reach USD 19.88 billion by 2017, at a CAGR of 19.2% from 2012 to 2017.
Communication and industrial applications like material processing give the maximum contribution to the laser industry. Among these, cutting & welding form a base for the majority of the laser applications.
New research report "Laser Technologies, Components & Applications Market Global Forecast & Analysis (2012 - 2017) by Types & by Applications" developed by MarketsandMarkets has been recently published by Market Publishers Ltd.
Report Details:
Title: Laser Technologies, Components & Applications Market Global Forecast & Analysis (2012 - 2017) by Types & by Applications
Published: May, 2012
Pages: 189
Price: US$ 4,650
http://marketpublishers.com/report/technologies_electronics/semiconductors/laser_technologies_components_applications_market_global_forecast_analysis_2012_2017_by_types_by_applications.html
The research report offers a comprehensive guide the worldwide laser market, segmenting it on the basis of product type, application and geography; as well as forecasting revenue, market modeling, and evaluating trends in the market. To contribute to a better understanding of the sector, the study gives true insights into key market drivers, restrains and opportunities. Market tables for covering the sub-segments and micro-markets are included. Furthermore, the competitive outlook and over 17 company profiles covering all the sub-segments are also provided.
Report Contents:
1 Introduction
1.1 Key Take-Aways
1.2 Report Description
1.3 Markets Covered
1.4 Stakeholders
1.5 Research Methodology
1.5.1 Market Size
1.5.2 Key Data Points From Secondary Sources
1.5.3 Key Data Points Taken From Primary Sources
1.5.4 Assumptions
2 Executive Summary
2.1 Overview
2.2 Parent Markettables
2.3 Market Model
2.4 Forecasting Approach
3 Market Overview
3.1 Introduction
3.2 Market Dynamics
3.2.1 Drivers
3.2.1.1 Wide application in medical treatments
3.2.1.2 Advancements in industrial market
3.2.1.3 Increased military spending
3.2.1.4 Growth in automotive industry
3.2.2 Restraints
3.2.2.1 Lack of technical expertise
3.2.2.2 High implementation cost
3.2.3 Opportunities
3.2.3.1 Automotive light illumination
3.2.3.2 Green laser devices for projection applications
3.2.3.3 Highly powered disk lasers
3.2.4 Burning Issue
3.2.4.1 LasSol: Technology for solar cells
3.3 Winning Imperatives
3.3.1 Vertical Consolidation
3.4 Porters Five Forces Model
3.4.1 Threat of Substitutes
3.4.2 Bargaining Power of Customers
3.4.3 Bargaining Power of Suppliers
3.4.4 Intensity of Rivalry
4 Market for Lasers, by Products
4.1 Introduction
4.2 Fiber Lasers
4.2.1 Reasons for Adopting Fiber Laser
4.3 Carbon Dioxide Lasers
4.4 Solid-State Lasers
4.5 Diode Lasers
4.6 Dye Lasers
4.7 Excimer Lasers
5 Lasers Market, by Applications
5.1 Introduction
5.2 Industrial Applications
5.2.1 Cutting & Welding
5.2.2 Semiconductor & Microprocessing Applications
5.2.3 Marking & Engraving
5.2.4 Automotive Industry
5.3 Communications
5.4 Consumer Electronics
5.4.1 Data Storage
5.5 Medical
5.6 Excimer Lithography
5.7 Pumps
5.8 Science and Defense
5.9 Instrumentation & Sensors
6 Lasers Market, by Geography
6.1 North America
6.2 Europe
6.3 APAC
6.4 ROW
More new research reports by the publisher can be found at MarketsandMarkets page.