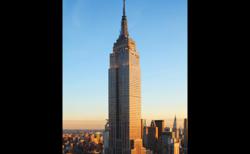 Crowdfunding 101: Using the Internet & Social Media to Fund Your Startup & Growth
New York, New York (PRWEB) May 08, 2012
Crowdfunding 101: Using the Internet & Social Media to Fund Your Startup & Growth will be the topic of a workshop to be held on May 10, 2012 at The Small Business Expo in New York.
Confirmed panelists include Robert Dobyns, founder & CEO of Conzortia Business Funding, Inc.; Brian Meece, co-founder & CEO of RocketHub.com; David Marlett, Founder & Executive Director of National Crowdfunding Association; Douglas Ellenoff, Founding Partner - Ellenoff Grossman & Schole, LLP; and Ryan Williams, US Director, GrowVC.
Topics include Introduction To Crowdfunding, 4 Types Of Crowdfunding Models, Donation/Rewards-Based Crowdfunding, Equity-Based Crowdfunding For Investors & Business Owners/Entrepreneurs, Legal Issues In Crowdfunding.
Passage of the JOBS Act has generated enormous interest in crowdfunding. This workshop will answer many questions that individuals & business owners have about crowdfunding, what is permissible under current law and the future implications of crowdfunding for investors and businesses.
The Crowdfunding 101 workshop is from 1:00-1:45 pm on at Penn Station Pavillion. Space is limited, so pre-registration is required. Admission to The Small Business Expo is free. There is a $10 reservation fee for the Crowdfunding 101 seminar.
To receive registration details for the Crowdfunding 101 Workshop, go to http://www.Crowdfunding101Workshop.com
For general information on crowdfunding, visit http://www.Conzortia.com