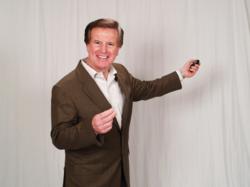 If we can cut the time necessary to bring new emloyees up to speed, we can significantly improve productivity and profitability.
Rockport, ME (PRWEB) May 10, 2012
Noting that onboarding mistakes occur in over 50% of new hires, Ruef cited costs to the organization approaching 15 times the individual's base salary when both direct and indirect cost are considered. Drawing a sharp distinction between the traditional orientation program and onboarding, he focused on speeding the smooth transition of new hires to maximize both individual and organizational success. Working in small discussion groups the audience agreed that helping new employees adjust to the new culture and crafting individual work plans to ensure short term wins are crucial to this effort. Ruef presented findings of his own study addressing the relationship between onboarding and engagement, and noted that new employees who received effective onboarding were less stressed, and significantly more productive both in the short and long term.
Ruef then presented 10 Secrets for Success to achieve effective onboarding. The Secrets addressed key issues such as organizing key stakeholders, the importance of the first day, challenges to candidate and manager participation, development of personal success plans, the proper use of technology and individual follow up interviews. Ruef also stressed the importance of appointing what he called a "go to person" to address routine operational questions. Citing work of other experts in the field, Ruef explained that this eases initial uncertainty and confusion of the new employee and also frees up the manager's time to deal with more value added issues. Ruef promised participants that implementing the "10 Secret Program" would take them to the "top of their game," in designing, implementing and "selling-in" their program to senior management while enhancing their personal brand as a strategic partner.