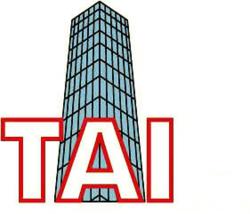 Using a SOO gets you the PWS you need!
Washington, DC (PRWEB) May 09, 2012
The Acquisition Institute Inc., wants federal managers and industry business development specialist to do a better job at writing Performance Work Statements. Today, government contracting today is driven by inefficiencies at taxpayer expense. With looming budget cuts the best way for government to obtain its needs is through managers and contracting officers using well-written Performance Work Statements when executing Performance Based Acquisitions which can be accomplished by taking TAI's course "Understanding Performance Work Statements & Statements of Objectives." Find out more at PWS Workshop.
Industry business development specialists and procurement personnel need to understand why the government is using more Statements of Objectives and how they can set themselves apart of rest of the herd with business proposals that provide for well-written Performance Work Statements as part of their technical proposal packages.
On 20 June at 1501 M Street, NW, Washington, D.C. from 8-4pm, a 1-day workshop entitled, "Understanding Performance Work Statements (PWS) & Statements of Objectives (SOO) is being offered by the Acquisition Institute Inc. This PWS workshop can be used by COR Level II and III personnel for CLP credit towards their FAC-COR re-certification, and by FAC-C personnel. Cost of the workshop is $299 pp by credit card (purchase card).
This detailed PWS & SOO workshop is all about the development, use and application of Performance Work Statements and Statement of Objectives in government procurement. It will help industry better understand what government wants, and enable government to better understand how to fulfill its needs through performance based contracting. Industry can learn how to properly position itself to provide government with robust service performance while preserving tax dollars and still making a profit. This course is can be a real eye-opener for both industry and government employees. This course is mandatory for FAC-C and FAC-COR personnel. Government managers, contract specialists, COR and legal personnel will learn about the real application of performance based contracting and how to improve overall performance with little effort. Personnel who desire a greater understanding of how and why government is headed in this new direction will learn about the application creative practices that improve performance, contract administration and result in cost reduction. If you are interested in gaining a better understanding of how to improve the proposal process through the use of PWS development or want to use SOOs to expedite contract performance, attend this one day class in DC $299
Topics Covered:
Overview of Requirements Development and Acquisition Planning (1 hour)
FAR Part 37.602 and background about the PWS/SOO (1 hour)
Seven Steps to Performance Based Acquisition (2 hours)
The format and process used in PWS development with examples (2 hours)
Case Exercises
Attendees should include: business development managers, contracting officers (CO), COR, program managers, program analysts, management and industry officers. Students will learn how to understand why solicitations contain certain requirements and why they are written in a certain style. Each student will take back with them answers to their most pressing questions to better understand the PWS and SOO. This class is less expensive than most Webinars. All attendees that complete the outside class extracurricular homework will receive an extra 2 CLP credits for a total of 10 CLPs! All for just $299 pp
Attendees will be given a free copy of the PWS Handbook.