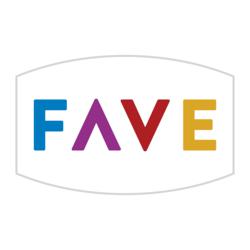 We believe FAVE is the low-cost answer to entertainment that families have been waiting for.
Naples, Fla. (PRWEB) May 09, 2012
Families now have a better option when it comes to high-quality home entertainment. With FAVE TV, the cable and satellite alternative, subscribers receive a strong lineup of carefully considered, quality channels. Now families can feel more comfortable viewing television with all ages in their household.
Plus, because FAVE uses your high-speed Internet connection to deliver your favorite programming, it's the long-awaited solution for affordable family television. No satellite dish or cable service provider is required. Subscribers simply connect the FAVE set-top box to their television and existing Internet connection to receive instant, unlimited access to real-time TV programming. This fresh approach offers functionality in a simple package, with fast set-up and excellent usability.
"We believe FAVE is the low-cost answer to entertainment that families have been waiting for," said Rob Johnson, CEO of Sky Angel US LLC. "FAVE's hand-picked line-up stays true to family values, making it perfect for the modern home."
Many of the same prime channels available through traditional cable can be enjoyed on FAVE. Popular selections among the line-up include Fox News, Fox Business, The Hallmark Channel, PBS Kids Sprout, NFL Network, MLB Network, NBC Sports, NBA TV, PIXL, The Weather Channel, HSN and The Outdoor Channel.
FAVE carries the Entertainment Seal of Approval™ by the Parents Television Council®, which recognizes quality and social responsibility in programming.
A dedicated programming acquisition team previews new networks before FAVE adds them to the channel lineup. By selecting only networks with less gratuitous content, FAVE creates a more valuable product for families.
Available nationwide, FAVE offers users an affordable home entertainment option. Included in the programming package is FAVE's on-demand movie collection, offering instantly viewable films that are great for family fun. FAVE is ideal for sports and adventure enthusiasts. With channels dedicated to baseball, basketball, tennis, outdoors and travel, there's never a dull moment. The wide selection of children's educational and entertainment programming means little ones can experience the fun, too.
About FAVE TV
FAVE TV utilizes your high-speed Internet connection to deliver popular programming to your television and is owned and operated by Sky Angel US LLC®. FAVE takes a fresh approach by offering a television service that's designed with families in mind. With nationwide coverage, FAVE makes it easy for families to consider an alternative to traditional cable and satellite. For a fun, family-minded solution to home entertainment, visit FAVETV.com or call (855)-4FAVETV / (855) 432-8388. For the latest news, follow @FAVETV on Twitter and 'like' us on Facebook.