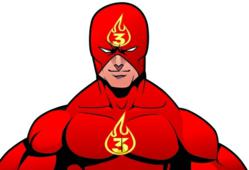 Thornwood NY (PRWEB) May 09, 2012
Jared DiCarmine, the owner of Superhero Publishing L.L.C. has just released a brand new article for people all about building muscle and how to go from scrawny to superhero. This article is chock full of helpful and useful information about for guys and some women on how to get the body they've always wanted without having to spend countless hours in the gym or resorting to the use of dangerous performance enhancing drugs.
According to DiCarmine, one of the biggest things you can do is limit the time you train. He states "Simply put, limit the amount of time that you spend in the gym per workout. Most guys will either train too little or way too much. You can usually tell who the "too little" guys are because they're there at the gym for 20-30 minutes doing some hum-drum job on whatever body part they're supposed to be hitting that day. On the other hand, you have the guys who spend countless hours hammering out endless sets of chest or arms because they think it will lead to more growth." This principle he likes to call the "Anabolic Burn Effect" to building muscle and getting stronger.
It's not about spending hours in the gym as previously stated. It's all about creating a physiological response to training, which does not take much provided the stimulus is new and intense enough for the body to want to adapt.
For example he states again "The truth is you need to find that sweet spot that allows you to get in and get out of the gym. That's why I recommend you limit your workouts to just 45 minutes maximum per session. Now you can workout 2-3x per day if you want. Of course your training and recovery program needs to be top-notch, like the one I teach."
These are interesting statements considering that a lot of what people hear, view and read on the art of building muscle is usually the exact opposite of what Mr. DiCarmine is recommending.
All in all, if you desire to build muscle, burn fat, and get in the best shape possible, then it's recommended you visit the site http://www.3stepmusclebuilding.com right away and read everything that is on there.