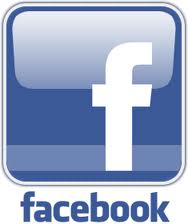 Health Sciences @ ScienceAlerts.com
Bangkok, Thailand (PRWEB) May 09, 2012
ScienceAlerts.com is a Health Sciences Social Network to discover and share scholarly content in in the basic and applied sciences of agriculture, biology, environment, forestry, geography and health. Up to now, 18,025 members have signed up and have actively contributed 1,077,022 articles to the site. The new Health Sciences category currently features 318,940 stories exclusively selected from 1,889 scientific geography publishing sources.
ScienceAlerts.com's Health Sciences Category covers the effects of disease and medical treatment on the overall condition of organisms. It currently contains 318,940 stories selected from 1,889 scholarly health sciences journals. This category also provides an Health Sciences RSS feed which is one of the best and most popular ways of staying up to date with the latest news in this science discipline. One of the latest articles suggests that keeping current obesity rates level could save nearly $550 billion over the next two decades. This forecasting study found that 42 percent of the US population could be obese by 2030. The category also features new research about Facebook addiction. Researchers from Norway have developed the Bergen Facebook Addiction Scale as an instrument to measure Facebook addiction. As the site has become as ubiquitous as television in many people's lives, it is becoming increasingly difficult for many to know if they are addicted to Facebook. The symptoms of addiction resemble those of drug addiction, alcohol addiction, and chemical substance addiction.
ScienceAlerts.com's review process is partly automated and partly manual to rigorously ensure that only relevant content is featured on the site. Since new science content is discovered in real-time, the delay between original publication and appearance at ScienceAlerts.com is usually only minutes. ScienceAlerts.com includes a search feature to retrieve specific titles or keywords from its' large database. In addition, it suggests up to ten related articles for each article selected. The site also maintains the new Twitter account @Science_Alerts.