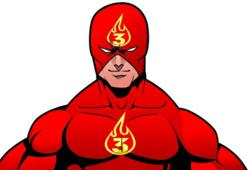 Thornwood, NY (PRWEB) May 10, 2012
Superhero publishing has just released another ground breaking and content rich article all about the specifics on a muscle building diet. Diet, according to DiCarmine, is what makes up 80-90% of someone's results when it comes to building muscle. A lot of people believe it is their exercise program, but the truth of the matter is it's one's diet that will give them the results they are after.
DiCarmine breaks down many parts of a successful muscle building diet by first going over the basics. He states, "Protein, carbohydrates, and fats are scientifically called macronutrients, but they're just the stuff that you and me eat and need in order to build muscle. Macronutrients are the "larger nutrients" that provide the body with calories, which can be stored or used for energy. And there's also something called micronutrients. These are those "good" nutrients that help prevent cancer and such. They're also called phyto-nutrients and zoo-nutrients. These are also important in providing your energy, but also for regulating cell processes."
Essentially, the big nutrients in one's diet will be carbs, proteins and fats and these will be the building blocks to building bigger and stronger muscles while at the same time shedding un-wanted amounts of fat.
DiCarmine also goes into great detail about the myth that fat is bad and causes a host of diseases such as heart disease, stroke, cancer, and diabetes. In fact, according to DiCarmine, fat is good as he states "Omega 3 fatty acids are considered by most to be extremely healthy for any individual. Omega 3's are polyunsaturated fats, meaning chemically, they have a double bond on the third carbon molecule from the end. There are 3 types of Omega 3 fatty acids, Alpha Linolenic Fatty Acids, EPA, and DHA. Omega 3 fatty acids, fish oil, and DHA consumption have been demonstrated to have numerous healthy benefits. Such benefits are a decrease in cholesterol and blood pressure, a dilation of blood vessels, a reduction in body fat, anti cancer benefits, a decrease in inflammatory diseases such as arthritis, but most importantly a reduction in heart disease risk."
All in all, if one wants to learn how to have a better diet for building muscle, all they need to do is visit http://www.3stepmusclebuilding.com and read the content rich articles on the site.