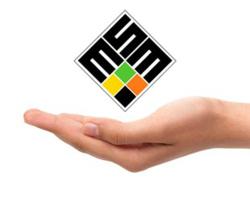 This new offering gives customers the best of both worlds.
United Kingdom (PRWEB UK) 9 May 2012
Fully hosted Software-as-a-Service (SaaS), is certainly a fast growing delivery method, however, it is not suited to all. Many organisations like the flexibility it offers but still have doubts about adopting it, citing security, integration and limited customisation as key concerns.
To ensure its customers have a genuine choice, Marval has introduced MSM Flex - 'pay as you go' SaaS solutions for its integrated IT Service Management software. This includes; MSM Flex On, a customer hosted, on-premise solution and MSM Flex Off, an off-premise fully hosted option.
Greg Pritchett, Marval's technical director explains "This new offering gives customers the best of both worlds. The on-premise, customer hosted solution is ideal for organisations that want to keep control of business critical applications and data away from the cloud, whilst Marval's fully hosted SaaS option provides customers with the comfort that all its information is securely managed, stored and backed-up on its behalf."
With MSM Flex, organisations only pay for the licences they need, when they need them. Start-up costs are minimal, integration is straight forward, data is securely maintained, and organisations have the flexibility to access and configure the product as they require.
MSM, ITIL process compliant software, is Pink Verified to 15 processes and has obtained the official Cabinet Office 'ITIL Swirl' at Gold and Silver levels, and is ISO/IEC 20000 compatible.
Press Release - Contact Details:
Cas Ciotti
Marketing Manager, Marval UK
Email: c(dot)ciotti(at)marval(dot)co(dot)uk
Phone: +44(0)1536711999
About Marval:
Marval are a one-stop-shop, providing integrated ITSM software tools, ITSM consultancy and accredited ITIL/ISO/IEC 20000 training designed to improve service quality, productivity, customer experience and reduce costs. Contact us at +44 (0) 1536 711999.
Connect with Marval UK:
Marval Facebook page – http://www.facebook.com/marvalgroup
Marval Twitter page – http://www.twitter.com/marvalgroup
Marval LinkedIn - http://www.linkedin.com/company/marval-group-uk
Using This Press Release:
If you want to publish this press release on your own web site, please use the whole article up to and including the 'Connect with Marval UK' section of this press release.