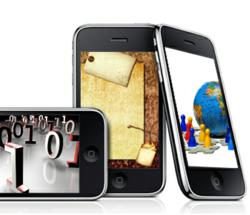 It is important we ensure pending legislation does not impede the growth of mobile application development.
(PRWEB) May 08, 2012
Zco Corporation's Gary Mueller, Director of Business Development, visited the White House Monday May 7, 2012 with the Association for Competitive Technology (ACT) and other developers to discuss mobile apps.
ACT arranged the meeting as part of its 2012 Washington Fly-in. The group brought mobile app developers to the White House to talk about the app economy and the administration's proposed Privacy Bill of Rights.
"We are pleased that the White House has expressed interest in pursuing a multistakeholder process that requires the input of the small business app developer community," said ACT Executive Director Morgan Reed. "As the administration tackles the issue of privacy, we pledge to work together to find solutions that protect consumer privacy and allow the app marketplace to grow. As the association created by developers for developers, ACT will ensure that the voices of app makers continue to be a part of this discussion."
"As a company with a strong and growing mobile app business, it is important we ensure pending legislation does not impede the growth of mobile application development and its benefits to businesses and consumers," said Zco's Gary Mueller. "We're pleased that the administration is listening to our concerns to balance its legislation with the needs to foster innovation, job creation and growth in this high tech sector of our recovering economy."
Monday's meeting included White House Deputy Chief Technology Officer for Internet Policy, Daniel Weitzner, ACT representative Morgan Reed, Zco's Gary Mueller, and other ACT members. The White House released the initial framework for the Privacy Bill of Rights on February 23, 2012 and began the process of engaging stakeholder groups to determine voluntary codes of conduct for online privacy.
About Zco Corporation
Serving Fortune 20 companies to small businesses, Zco Corporation is one of the world's largest developers of custom mobile applications, an animation studio designing high-end 3D content and games, a 20+ year veteran in the enterprise custom software industry, and a digital marketing resource, to help its clients generate exposure for their businesses. Learn more at http://www.zco.com.