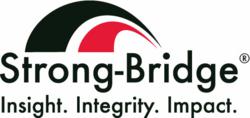 Seattle, WA (PRWEB) May 08, 2012
Strong-Bridge is pleased to announce that Dennis Haugan has joined the team as Managing Director, Customer Experience Strategy and Design. Dennis brings with him more than twenty years of wireless industry experience.
He has led B2C and B2B marcom, ecommerce, self-service, customer marketing, online advertising, paid search, SEO, and social marketing at McCaw Cellular, AT&T Wireless, and T-Mobile USA. Most recently, Dennis worked at Microsoft as Sr. Director, Global Digital Marcom for Windows. His expertise is Customer Experience Design within the digital ecosystem. With practical marketing, sales and customer care experience, Dennis offers a holistic view of the customer journey.
"We are thrilled that Dennis is joining our team," stated President Tom Rayner. "We have seen first-hand how he optimizes the customer's experience by aligning multiple stakeholders and agency partners within a common framework. Most importantly, Dennis shares our values and commitment to our customers. This move highlights our commitment of securing the best talent out there for our clients."
When asked about his decision to join Strong-Bridge, Dennis remarked, "There were two things I was certain about, one was eventually moving into consulting and the other was that it would be with Strong-Bridge. I have worked side by side with firm co-founders Ken Simpson and Brian Hartnett, as well as with Tom over the years, and know first-hand that it's a great group to join."
Strong-Bridge is very happy to welcome Dennis to the team.
About Strong-Bridge
Founded in 2003, Strong-Bridge is a management consulting firm serving the telecommunications, technology, healthcare, and retail industries. We work collaboratively with our clients to help them design and deploy new strategies, business models, and processes that deliver improved customer experiences and high quality products and services. With offices in Seattle and Toronto, Strong-Bridge consultants share the company's commitment to delivering 100% client value, serving a host of Fortune 500, mid-size, and startup clients worldwide.
Visit the company online at http://www.strong-bridge.com