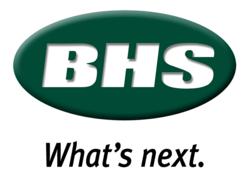 The new facilities will also lead to the creation of many jobs, both in their construction and long term operation and maintenance. - Ben Harding
Eugene, Oregon (PRWEB) May 15, 2012
Eugene, Oregon-based Bulk Handling Systems (BHS) is pleased to announce that SITA UK, a recycling and resource management company headquartered in Maidenhead, UK, has selected BHS to design, manufacture, and install four material recovery facilities in the UK. The facilities – located in Avonmouth, Birmingham, Darwen and South London – will process more than 250,000 metric tonnes of commercial recyclables per year. Construction on the first two recycling systems, Avonmouth and Birmingham, will begin later this year.
This announcement marks yet another major deal for BHS as the company continues to expand its global footprint. For SITA UK, this investment represents not only a commitment to leading the UK's recycling industry, but is also a significant step towards the company's vision to "live in a society where there is no more waste."
"These facilities, of which two will be built before the end of this year and two the following year, will provide us with additional processing capacity in strategic areas across the UK, allowing us to improve our service offering to our customers," said Ben Harding, SITA UK's Head of Infrastructure Development. "The new facilities will also lead to the creation of many jobs, both in their construction and long term operation and maintenance.
We are excited to be working with BHS on these projects," said Harding. "From the outset of this procurement they have shown a key understanding of our key objectives in developing facilities that will allow us to recycle a wide range of materials, but also have the flexibility to upgrade them in the future should we wish to target different markets."
Both SITA and BHS have a demonstrated focus on expanding their capabilities in the waste and recycling markets, including upcoming projects such as plastics-to-energy and organics processing, making this an ideal long-term partnership for both. According to BHS CEO Steve Miller, "SITA UK is the type of visionary company that we believe make the best customers for BHS. We are thrilled to be entrusted with helping them grow their business for the future."
Bulk Handling Systems (BHS), headquartered in Eugene, OR, is a worldwide leader in the innovative design, engineering, manufacturing and installation of sorting systems and components for the solid waste, recycling, waste-to-energy, and construction and demolition industries. Clients around the globe choose BHS because of its experience, dedication to cutting-edge technology, quality construction and durability, and unmatched customer service. BHS has built some of the biggest and most durable MRFs in the world – and they are achieving the highest throughput, recovery, and purity rates in the industry.
For more information, visit bulkhandlingsystems.com, or contact Peter Raschio via email at peterr(at)bhsequip(dot)com or by telephone at 541-485-0999. BHS is on Facebook at facebook.com/bulkhandlingsystems and Twitter at twitter.com/bhs_equip.
SITA UK, a subsidiary of SUEZ ENVIRONNEMENT, is a recycling and resource management company, generating environmental value, social value and economic value from our nation's waste. The company delivers environmentally responsible and increasingly innovative solutions for the public, local government, industry and commerce, enabling our customers to reduce their impact on the environment. SITA UK serves over 12 million people and handles more than eight million tonnes of domestic, commercial and industrial waste through a network of recycling, composting, energy-from-waste and landfill facilities. SITA UK employs over 6,000 staff and has an annual turnover in excess of £700 million.
For further information contact:
Nicola Dowlen +44 (0)1628 513217 or +44 (0)7976 427210
To receive news from SITA UK go to the news pages and sign up for it to be sent directly to you – sita.co.uk. You can also follow SITA UK on Twitter at twitter.com/SITAUK or take a look at our CEO, David Palmer-Jones' blog at puttingwastetogooduse.co.uk.