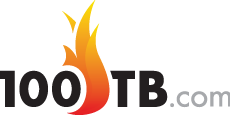 The addition of our new datacenter in Singapore demonstrates our commitment in making high bandwidth hosting solutions available to every corner of the market.
Salt Lake City, UT (PRWEB) May 09, 2012
100TB.com is recognized as an industry leader in providing dedicated, cloud, and CDN services to high bandwidth users world-wide. In a move to further solidify this reputation, and in partnership with SoftLayer, 100TB.com has expanded their robust network of datacenters into Southeast Asia. The newest datacenter is located in Singapore, which is known as one of the most business-friendly, innovative, and competitive economies in the world. This new datacenter will feature an ample 10 terabytes of bandwidth for all 100TB.com servers located in Singapore. In addition, clients will receive a generous 50% discount off the first month when selecting a server in the new Singapore datacenter.
100TB.com offers consumers and business users a flexible, high bandwidth solution, backed by state of the art datacenters that span the globe. Singapore, the latest addition to their vast network, will be 100TB.com's first datacenter in Southeast Asia and will join locations in the US, UK, and Europe.
"The addition of our new datacenter in Singapore demonstrates our commitment in making high bandwidth hosting solutions available to every corner of the market. We are confident that 100TB.com will flourish in Singapore and provide new and existing clients a competitive edge and more opportunities to grow," said, Thomas Hancock, Managing Director, 100TB.com.
100TB.com has recently developed an advanced on-demand automated platform that substantially increases the speed of deployment on all servers. This innovative platform has the capacity to provision and deploy a server in a matter of minutes. Clients who have unique business needs or require more advanced customizations are provisioned in 1-2 hours in most instances. 100TB.com provides exceptional 24x7x365 support with teams based in the USA and Europe. These support teams can easily be reached by phone, live chat, or ticket.
"In addition to our best-in-class 100TB network and our highly trained support teams, our new on-demand automated platform underscores why we are expanding at such a rapid pace. This innovative platform was engineered with the end-user in mind that needs their services available for use at the fastest speed possible," said, Hancock.
The technology sector in Singapore has grown substantially over the past several years, making it an ideal location for high-tech companies like 100TB.com to set up camp. The expansion into Singapore is a strategic move aimed to broaden the appeal of 100TB.com services to users that need a high bandwidth hosting solution in Southeast Asia.
ABOUT 100TB.com
The originator of 100TB (http://www.100TB.com) dedicated servers, 100TB.com offers the latest in high power and high performance dedicated server hosting. 100TB.com has teamed up with SoftLayer, the largest privately held Infrastructure-as-a-Service (IaaS) provider in the world. Through our global network of on-demand data centers we provide dedicated & cloud servers to clients across the globe and are committed to providing innovative and powerful hosting services. Our technology is backed by the best-in-class network equipment and server hardware and we offer world-class 24 x 7 support. 100TB.com is part of the UK2 Group which has over 14 years' experience in web hosting and domain names. The UK2 Group is a global group of web hosting brands, and has provided web hosting and internet services to consumers and business alike since 1998.