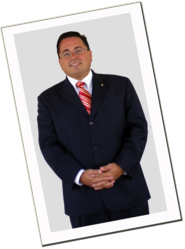 Bring in your jewelry, diamonds, silverware and coins and you'll be surprised what it's worth!
Alpharetta, Georgia (PRWEB) May 09, 2012
404 Gold and Coin Buyers, Atlanta's premier buyer of Gold and Silver Jewelry, Gold and Silver Coins, Diamonds and Sterling Silverware, announced the expansion of its operations to the affluent North Atlanta suburb of Alpharetta, Georgia. The new Alpharetta Gold and Coin buying store is conveniently accessible to the public at the heart of Alpharetta's major intersection of Windward Parkway and Alpharetta Highway. Located in the Windward Promenade Shopping Plaza at 875 North Main Street, Suite 355, Alpharetta, Georgia, 404 Gold and Coin Buyers will join other famous brands such as Taco Mac, Jimmy John's, Allstate Insurance, Kumon Learning Centers and Hudson Grille.
Nuzum's research fueled his desire to create 404 GOLD and COIN BUYERS and offer an honest, consumer-friendly business model that removed the middleman tactics. Every 404 Gold and Coin Buyers store has internet access available to the consumer and a recent coin pricing guide.
404 GOLD and COIN BUYERS purchases scrap gold and silver jewelry, class rings, necklaces, bracelets, dental gold, diamonds, sterling silverware, flatware, hollowware and gold or silver coins. We offer free testing and evaluation, free stone removal, immediate payment, and 1099's are never issued. If you are selling gold or silver coins or a coin collection, we will evaluate each coin based on the latest coin guide and offer you our fairest price. If your coins contain gold or silver, we will pay you on the highest of either the coin value or the precious metal content.
Our gold and coin buying locations are open late, open seven days a week, and are staffed with trained personnel who can evaluate your scrap gold or silver jewelry, gold coins, silver coins, sterling silverware, sterling flatware, sterling hollowware, loose or mounted diamonds including round, princess cut, pear shaped or marquis diamonds and gems for purchase.
Our Marietta Gold and Coin buying location is conveniently located at 700 Sandy Plains Road next to Tuesday Morning in the Sandy Plains Connection shopping plaza and our Alpharetta Gold and Coin buying location is conveniently located at 875 North Main Street above Taco Mac in the Windward Promenade shopping plaza. Whether you live in Atlanta, Acworth, Alpharetta, Austell, Canton, Cumming, Johns Creek, Kennesaw, Lithia Springs, Mableton, Marietta, Milton, Roswell, Sandy Springs, Smryna or Woodstock, there is a 404 Gold and Coin Buyers location near you. Come see us today and we promise that, "You'll be surprised what it's worth!"