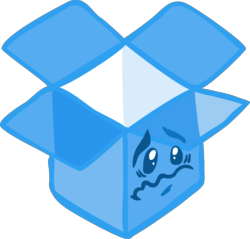 While Dropbox may have started the idea,
and collected many followers as it evolved, other pretenders to the throne have not been
far behind
(PRWEB) May 11, 2012
Online backups have been allowing people to store files, whether domestic or corporate, offsite since 2008. People can save data on other devices, of course, such as CD or memory stick, (and, before these were developed, floppy disk) but these are devices that can get damaged or lost. Computers, especially laptops, can be lost or stolen, and they can also be corrupted or damaged by fire or flood, so important documents and other files need to be kept safe but available. However, the devices that are used for backing up also need to be kept safe; many people back up their data on to, say, a CD, only to leave the CD in the vicinity of the computer itself; even kept in the same house could prove disastrous should the house catch fire or suffer a burglary. Another more reliable way was needed, but one that was safe, secure, efficient, and easy to use.
Dropbox created the concept of online backups, having recognised the demand for such a service before anyone else had even thought it was possible; the system it developed eased its users' file storage and safety worries, and soon picked up a respectable fan base. Indeed, many of its users are happy with the system that Dropbox provides for them and, if questioned, would be reluctant to change; human nature being what it is, people are willing to put a lot of research into something new but, once they have made their decision, all they then want is to be reassured by it. Today, though, advances in technology move at break-neck speed, and what seems ideal one day can look distinctly outdated the next; online backups are no exception to this, and Dropbox can no longer take its users for granted.
Online backup solutions are not only proliferating, each new one is being developed with a firm eye on the competition. The one that offers the most for the least amount of outlay, will be the one that takes centre stage. Even so, no online backup service today can afford to sit back and relax.
New services are being launched all the time, and that place at the top of the online backup tree is continually there for the taking. While Dropbox may have started the idea, and collected many followers as it evolved, other pretenders to the throne have not been far behind; now, some of them have caught up, and are poised to take them down.
Google Drive, launched in April this year, is rapidly taking the spotlight away from Dropbox. In the Which? Text Daily report of 25 April, Google Drive is described as 'Google's Dropbox Killer' a title that should strike fear into the heart of Dropbox implying, as it does, the demise of Dropbox itself.
What matters to potential users:
Online Storage Capacity:
Dropbox and Google Drive offer the same basic service but with some notable differences, not least the amount of file storage capacity. Dropbox's free 2GB, compared to Google Drive's 5GB, also free, looks mean. Even Google Drive's paid-for storage offers greater value for money. Dropbox really needs to increase the amount of storage it provides.
Pricing:
Prices vary depending on the plan chosen by the user but, overall, Dropbox's paid-for options are dearer than Google Drive's, and offer less storage. As time goes on, file storage capacity will be one of the over-riding priorities for potential online backup users when they are deciding which system to use. Dropbox needs to make this one of their priorities, too.
Many of Dropbox's users are fiercely loyal to its service, although this probably has more to do with the fact that they are used to how it works, than for any other reason. Most people prefer to stay with something they know, but this loyalty cannot be taken for granted. Complacency has destroyed many a previously-thriving corporation, so an awareness of what is going on in the wider world is essential.
It would be a good idea right now for Dropbox to wake up and take a good look outside its own bubble. OK, it did command the top spot, and so it deserved to; after all, online backups is Dropbox's baby but, to avoid getting left behind, it needs to up its game, starting today.
About Online-Backups.net:
http://www.online-backups.net was created in order to guide and assist people toward better product choices.
Further information:
Russell Bruce
Webmaster and Administrator
online-backups.net