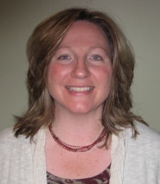 (PRWEB) May 10, 2012
Open a path to harmony by learning life-transforming practices with Master Elaine Ward, Worldwide Representative of Dr. and Master Zhi Gang Sha, the world-renowned Chinese medicine healer and Divine channel. A devotee on the power of Soul Healing, Master Elaine Ward teaches others to embrace the power of soul while delivering enlightenment by teaching others how to lift the soul to a higher spiritual level in heaven.
Working in New Paltz, Poughkeepsie, Kingston, Saugerties, Woodstock, Albany and Saratoga Springs New York areas, Master Elaine teaches individuals to achieve balance in their lives, cleanse their karma, be of service to others, and lift the soul to a higher standing in heaven. By finding a path to harmony with the universe, everything else in a person's life will follow. As one of only 25 channels in the world, Master Elaine offers blessings that carry a frequency and vibration from God that can transform an individual's health, relationships, finances, intelligence and every aspect of life.
Meet Elaine Ward at these events and experience the life-changing power of Divine Healing Hands blessings and power of soul teachings:

Divine Healing Hands Free Soul Healing Evening:
Friday, May 11, 7:00-9:00pm at Unison Arts Center, 68 Mountain Rest Road, New Paltz
Wednesday, May 16, 7:00-9:00pm at Cunneen-Hackett Arts Center, 12 Vassar Street, Poughkeepsie
Saturday, June 2, 7:00-9:00pm at Inner Light Health Spa, 1 East Dorsey Lane, Poughkeepsie
Women's Health & Fitness Expo - You Have The Power To Heal Yourself Workshop & Divine Healing Hands Blessings: Saturday, May 19, 8:30am – 5:00pm at Miller Middle School, 65 Fording Place Road, Lake Katrine
Power of Soul Workshop: Wednesday, May 23, 7:00-9:00pm, $15 at Whispered Dreams, 42 Crown Street, Kingston
Master Elaine Ward is a powerful healer, teacher and soul communicator. A Divine Channel and Reader of the Akashic Records, she is one of only 25 Worldwide Representatives of Dr. and Master Zhi Gang Sha, world-renowned healer, NY Times bestselling author and spiritual master. She is also honored to be one of Master Sha's editors. With divine inspiration and a compassionate heart, she helps others to identify and understand their life challenges and empowers them with soul healing secrets, wisdom, and practical techniques to transform all aspects of their life, including health, relationships and finances. Her mission is to remove the suffering of humanity by empowering them to heal and transform their lives and others.
For more information about attending these local events, contact Rick: 845.849.1715; RR3396815(at)gmail(dot)com; Facebook.com/HealTheSoulFirst; Facebook.com/zhigangsha