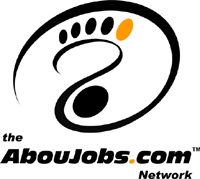 The DOL's Summer Jobs+ program is an important initiative and we are thrilled to partner in their effort to spark new job opportunities for teens across the US.
Sagamore Beach, MA (PRWEB) May 10, 2012
AboutJobs.com, Inc.'s job boards SummerJobs.com and InternJobs.com will provide the U.S. Department of Labor's Summer Jobs+ Bank with summer internship listings and seasonal jobs opportunities from a variety of resorts, amusement parks, summer camps, and seasonal small businesses.
AboutJobs.com's participation will expand the volume of job postings available online for the audience of young job seekers using the Summer Jobs+ Bank. AboutJobs.com, Inc. Co-Founder Jeff Allen says "A summer job or internship is an essential first step for a teen to take to build the skills, confidence and experiences that will help them to embark on a successful career path. Summer Jobs+ is an important step in ensuring that more youth can connect to summer job opportunities."
In support of the DOL's Summer Jobs+ AboutJobs.com is making it easier for businesses to inexpensively post their summer job postings and internships online. Employers offering summer jobs may use promo code SummerJobsPlus12 to save 50% off job postings on SummerJobs.com. InternJobs.com will continue to offer free accounts to all businesses and organizations that post internships on the site. Listings posted to either site will also be included in the Summer Jobs+ Bank.
About AboutJobs.com, Inc.:
AboutJobs.com, which launched its first sites SummerJobs.com and OverseasJobs.com in 1996, specializes in connecting employers and candidates in several specialized career verticals. Aboutjobs.com, Inc. sites include the job boards AboutJobs.com, InternationalJobs.com, OverseasJobs.com, ResortJobs.com, SummerJobs.com, SeasonalJobs.com, and the internship site InternJobs.com.