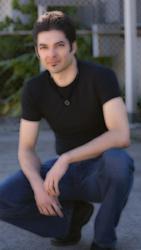 Dating Expert: Flirting Tips for Guys Revealed
San Mateo, CA (PRWEB) May 15, 2012
It might seem counter-intuitive, but one of the best ways to flirt with women is to turn her down, Xuma says in his new report on flirting tips for guys.
"Most men assume that they are the most desirable and attractive when they give a woman everything her heart desires," Xuma says. "This is far from the truth."
Men who act this way come off as supplicating, needy, and too eager to please, Xuma says.
"Being a good flirt means adopting alpha male traits that show women confidence," Xuma says. "A man who is confident goes after what he wants and isn't afraid to say no to a woman."
Xuma's report on flirting tips for guys' outlines some key actions that alpha males avoid:

Alpha males never agree with everything a woman says.
Alpha males don't let a woman make all the decisions in a relationship, such as where to go, what to eat, and what to watch on TV.
Alpha males don't spend every second with the women in their lives. They have their own life and make a point to hang out with their friends away from women.
Alpha males are not always available every single time. That means they are not answering her call every single time. They are not available to get together every single time.
"Men who make their own life rich and fulfilling without a woman become very attractive to women," Xuma says in his report on flirting tips for men. "Flirting isn't about flattery and supplicating behavior. Flirting is being an alpha male whose every action sparks desire in a woman."
The best way for a man to flirt with a woman is for him to act confident and as if it were natural for a woman to be attracted to him and want to spend all her time with him.
"Adopting alpha male behaviors and having self-confidence is the true secret to flirting and attraction," Xuma says in his report on flirting tips for guys. "It's less about specific things a man should say to a woman and more about big-picture behavior."
Xuma has spent years teaching hundreds of men how to spark attraction in women and has been a dating expert and attraction adviser for more than 10 years. He has appeared on ABC and CBS television, as well as Playboy radio. He's the author of The Bad Boy Formula, Secrets of the Alpha Male, the Girlfriend Training Program, and numerous other books and articles. He has also been recognized for his work sharing dating advice for guys and sharing tips on pick up artist techniques, alpha male behavior, and flirting tips for guys.
For more information, visit Carlos Xuma's website at http://www.attractwomen.com