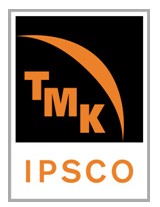 Odessa, tx (PRWEB) May 08, 2012
TMK IPSCO, the North American division of global pipe manufacturer TMK, has begun development of a new 69,000 square foot facility in Odessa, Texas. Consisting of two main buildings, the new facilities will host ULTRA™ Premium connection manufacturing, including both pipe pre-processing and threading. The new site is located on 37 acres on the eastern border of Odessa, ideally located near Midland airport.
"This operational expansion further exemplifies our commitment to innovating our company and serving our customers," said Piotr Galitzine, chairman of TMK IPSCO. "This improvement will enable us to increase our capacity in an extremely busy market."
To commemorate the start of the project, Galitzine and other leaders of both TMK IPSCO and the surrounding community, will participate in a groundbreaking ceremony on Wednesday, May 9, from 4 to 5 p.m. Central time, at the site of the facility – 7501 Groening Ave, Odessa, Texas.
The new facilities are expected to create several skilled labor jobs, and the site is projected to be fully operational by the end of the year.
The new site will streamline the company's Premium operations, which are currently spread out over many sites and buildings. Consolidation of these operations will provide improved production and reduced response times for customers. The high-tech equipment in the new construction will include quality labs, laser length measuring systems, a bar code pipe tracking system, climate-controlled operations and modern employee amenities. The site will contain three pipe threading lines and one tubing line, which will continue to cover the Odessa plant's current capabilities of 2 3/8" to 13 3/8" size range.
TMK IPSCO operates in North America as a division of TMK, a global market leader in energy pipe production. TMK operates 24 production facilities around the world. TMK product offerings include a wide range of seamless and welded energy tubular products including oil & gas drill pipe, well casing and tubing, line pipe, LD pipe, standard pipe, hollow structural sections and related services. TMK also manufactures premium connections for oil and natural gas drilling and production under the ULTRA™ Premium Connections and TMK Premium brand names.
TMK IPSCO Manufacturing Plants:
Ambridge, Pennsylvania
Baytown, Texas
Blytheville, Arkansas
Brookfield, Ohio
Camanche, Iowa
Catoosa, Oklahoma
Geneva, Nebraska
Houston, Texas
Koppel, Pennsylvania
Odessa, Texas
Wilder, Kentucky