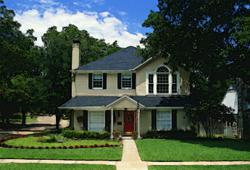 While Denver Roofing Companies are abundant in the Denver Metro Region, quality Denver Roofing Contractors are far and few between.
Denver, Colorado (PRWEB) May 09, 2012
Denver Roofing Contractor HighMark Contracting, well known across the Colorado North Metro Region as the area's premier Roofing Company, has announced plans to focus its marketing direction in 2012 into the highly competitive Denver Roofing market.
To spearhead this initiative, HighMark Contracting has designed and developed a new website which highlights their roofing services and showcases their expertise in the Denver Roofing business. The site demonstrates HighMark's commitment to customer satisfaction and quality craftsmanship, traits which have earned them endless referrals and accolades from hundreds of satisfied roofing clients.
In conjunction with Denver Roofing Services, HighMark Contracting is also a leading provider of Denver Gutter Services and repair, as well as one of the Best Denver General Contractors in the area. The website serves as a comprehensive resource for all of HighMark's services and includes FAQ's, testimonials, galleries, and product information as well as the Denver Roofing blog which is updated regularly with the industries latest news.
Company owner Mike Dahl wants to be sure those looking for a reliable Denver Roofing Contractor find all the information they need through the website to make an informed decision. "Not only is our site full of great information for those searching for a Denver Roofer or Denver Roof Repair, but it's also a valuable source of information for anyone dealing with Storm or Hail Damage to their roof or siding." explains Dahl. "The Storm Damage Insurance Claim Process is tricky and it's hard to know who to trust. We hope to provide a little clarity on a somewhat murky process"
Despite HighMark's stronghold on the North Metro region, the opportunity to expand into Denver is hard to pass up. "While Denver Roofing Companies are abundant in the Denver Metro Region, quality Denver Roofing Contractors are far and few between" says Mike. "We're very excited to demonstrate our higher level of service and quality to the Denver Roofing Market."
For more information on HighMark Contracting, their team, products and services - be sure to visit their new website at http://www.highmarkcontracting.com , or contact them at their Denver location: 7900 East Union Avenue Denver, CO 80237 - Phone: 1-303-357-3240