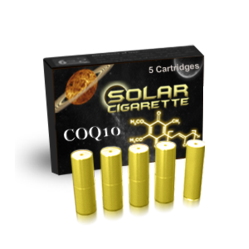 Get access to your own personal smoking buddy to help you stay committed and offer the VIP service you deserve while making the switch to a better lifestyle.
Hollywood, FL (PRWEB) May 10, 2012
The challenge of trying to stop smoking and find a way to fight the nicotine cravings are a serious battle for smokers but when the fear of weight gain has been added to the equation, giving up the habit is one of the most difficult tasks many smokers in this world face each and every day.
SolarCigarette.com knows the difficulties that smokers go when trying to give up smoking which is why they have created an alternative to smoking real cigarettes that actually help smokers lose weight and slow down the aging process. Smokers can now smoke the Solar Cigarette, which is an electronic cigarette and get the same satisfaction of smoking a real cigarette but without the deadly poisons and chemicals that are related with smoking tobacco cigarettes.
The Solar Cigarette is the only electronic cigarette that helps smokers lose weight. With the introduction of their new Vitamin packs, smokers smoke their Solar Cigarette just like they would a tobacco cigarette and instead of inhaling tobacco smoke they will inhale liquid nicotine water vapor that also has vaporized vitamin Q. With each puff the smoker is not only getting a small dose of nicotine but also a dose of vitamin Q as well.
"With its Solar Cigarette and electric cigarette accessories, the company has long been a big help to smokers who wish to enjoy smoking without endangering their health. Basically, that's because its device works without using tobacco. The special deals and packages it offers also give consumers the chance to get the products with big savings. "
Read more at: fox8live.com
A spokesmen for SolarCigarette.com states that Coenzyme Q10, also known as CoQ10 or Vitamin Q, is one of the most promising tools in the anti-aging arsenal. Research has proven that CoQ10 benefits include playing a role in the treatment and prevention of a host of age-related disorders.
The Solar Cigarette has helped many smokers fight their nicotine cravings and also lose weight but has also given smokers an alternative to smoking tobacco cigarettes. Smokers are now able to smoke in public places once more and have no fear of passing down second hand smoke to others as well.
Learn more about the Solar Cigarette Vitamin Packs