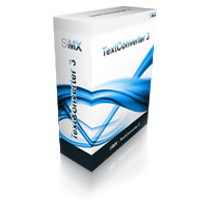 SiMX is proud to join the US military providers' community by offering its secure automated document processing platform for installations within the .mil network
Princeton, NJ (PRWEB) May 09, 2012
SiMX, a Princeton based data extraction and processing software company, announced today that its Target work flow automation software has been awarded the Certificate of Networthiness by the U.S. Army Network Enterprise Technology Command (NETCOM). The CoN accreditation confirms that the Target Platform, including SiMX's TextConverter and Target Reports software, meets strict U.S. Army and Department of Defense (DoD) standards for security, compatibility, supportability and sustainability. This stringent authorization is a requirement for all enterprise software products in the Army Enterprise Infrastructure Network and becoming accredited means that Target and TextConverter ready to extract and parse text from sensitive documents, while remaining compliant with U.S. military IT standards.
The CoN accreditation is required by all enterprise software products functioning within the U.S. Army Enterprise Infrastructure Network and applies to the entire U.S. Army, including Army Reserve, National Guard and some DoD organizations.
"SiMX is proud to join the US military providers' community by offering its secure automated document processing platform for installations within the .mil network "explained Vladimir Bernstein, President.
SiMX provides Target platform-based software solutions in the area of data extraction, text parsing, data processing automation and reporting for large and small organizations in the wide range of industries including financial, commercial, medical, and government. SiMX solutions are delivered in the form of customizable pre-canned systems as well as cloud-based SaaS applications.
SiMX's Target platform provides a GUI for visual design and management of complex data processing systems with web user interfaces. One of the most popular applications provides multi-sources data collection (e-mails, FTP, Web API, web scraping), data extraction (using TextConverter), integration and reconciliation with the client's databases, and producing interactive reporting. SIMX also offers two Target platform components as standalone software products: TextConverter for easy data extraction and text parsing and Target Reports – an easy to use WISIWIG report generator.
SiMX TextConverter lets you reverse engineer data from PDF, RTF, Word, Excel, HTML, csv, and other documents back into a database or spreadsheet. TextConverter's artificial intelligence (AI) engine is capable of seeing patterns of data layout, formatting, and content thus identifying records and fields to be extracted. Customers use Target and TextConverter for a variety of automated data extraction and processing tasks including processing purchase orders, invoices, financial reports, payroll reports, medical forms, certificates of analysis and many more.
For more information: Lawrence R. Greenberg, Director of Marketing, support(at)SiMX(dot)com
609-750-9345 x1007, http://www.SiMX.com