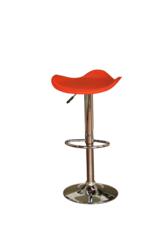 Modern bar stools represent an increasingly significant sector of our product lines
San Francisco, CA (PRWEB) May 14, 2012
BarStoolsForLess.com, a leading retailer of modern bar stools, is set to release a product review at the start of the summer. The review will cover the many different models available on the retailer's website.
Its release is set to coincide with the end of the second quarter (Q2) of the year.
A spokesperson for BarStoolsForLess explained, "Q2 is a fulcrum point for our industry. It is also a perfect time for upcoming designs and new styles to be displayed for the rest of the year, both as an indicator of what has been popular and as a sign of what may influence future trends. This new section is like the MOMA of stools."
When asked to explain the decision to make modern stools from this page: http://barstoolsforless.com/modern-bar-stools.html the focus of the upcoming product review, the spokesperson shared more details.
"Modern bar stools represent an increasingly significant sector of our product lines. It is, therefore, a natural continuation of this trend to make modern bar stools the focus of the upcoming product review that will be useful to customers and design professionals alike."
A customer of BarStoolsForLess.com, Nadia Harrison, an interior designer and resident of Chicago, IL shared her reaction to the news.
"As both a customer and fellow industry professional, product reviews serve an important purpose in showcasing designs that are tipped as hot trends for the rest of the year. They are invaluable because they are reflective of current and near-future fashions."
"My client base is heavily drawn to contemporary designs, so I will use the product review as part of my 'beauty parade' for clients, showing them various styles and information about the modern bar stool and to help them select what they like best. I look forward to reading the product review when BarStoolsForLess publishes it in the coming months."
To browse a range of modern seating, contact the company http://www.barstoolsforless.com/modern-bar-stools.html.