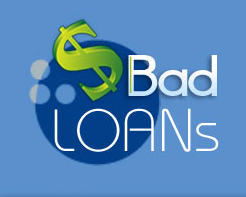 Encino, CA (PRWEB) May 09, 2012
After compiling data regarding people looking to take out a short term loan but are unable to do so with a traditional lending institution, payday loan website badloans.net has decided to cast a wider net and loosen their restrictions for who can qualify for a loan.
Now, badloans.net offers bad credit loans, or loans for people without credit. The site now runs very few formal credit checks for applicants applying for loans but instead keeps their restrictions at a minimum. Now, to qualify for a bad credit loan, applicants must be eighteen years or older, have a steady form of income, and have a bank account with direct deposit.
Once all of these conditions have been met, applicants have very high chances for approval for a payday loan.
Badloans.net is expanding their policies in order to increase accessibility to money when it is urgently needed to everyone, not just those who have flawless credit. By doing so, badloans.net is hoping to revitalize the payday loan industry.
Ultimately the payday loan website is working to make getting a bad credit loan a first resort for anyone in need of any amount of money up to $1500. Payday loans such as these also offer benefits that lending institutions like banks do not, most importantly the short nature of these loans.
Because bank loans tend to be more drawn out, payday loans are designed to be repaid within two weeks, by the applicant's next payday, thereby completing the repayment process much quicker than with a bank loan.
Badloans.net is a payday loan site that specializes in helping people with poor credit obtain payday loans. As an alternative to overdraft charges and bank loans, badloans.net allows applicants to receive a loan quickly and repay it with their next paycheck.