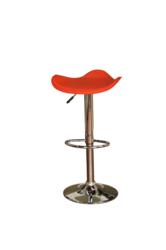 There is alot of conflicting information on the Internet about suitability for outdoors
San Francisco, CA (PRWEB) May 22, 2012
Outdoor bar stools are to feature in an upcoming webinar, according to BarStoolsForLess.com. The leading retailer of outdoor barstools made the announcement as the Spring/Summer session gears up for full swing.
Following on from the recent announcement of a webinar on modern bar stools, a company spokesperson from BarStoolsForLess.com gave more information on the reasoning behind this announcement.
"One of the hardest decisions to make regarding bar stools can be selecting appropriate seating for an al fresco patio setting. We want to give customers the lowdown on all of the questions they need answers to, and our webinars are a popular medium for expert Q&A with visuals."
"There is a lot of conflicting information on the internet regarding materials and their suitability for outdoor use. We try to handle this by currating the best election of products at our page on this area, barstoolsforless.com/outdoor-bar-stools.html. However, no amount of reading can ever truly tell you how comfortable a seat is, but our staff can in the webinar."
"Those seats chosen for open air settings will likely be used for extended period of time, so it is important customers select models and styles that withstand this use whilst being comfortable."
The spokesperson continued, "We will use the upcoming planned webinar to debunk the myths and give customers full advice on our new models, and their suitability for garden use right in time for all of these barbeques and summer weddings that are right around the corner."
Gareth Jenkins, a customer of the site and a bar owner from Raleigh, NC, welcomed news of the upcoming webinar on outdoor bar stools.
"It says a lot about a company's integrity when they don't let customers risk potentially purchasing the wrong kind of seating for an outdoor setting. The BarStoolsForLess.com webinars are a great way for me to know for certain that the bar stools I plan to buy will be good for my bar's patio."
Once the dates and details are finalized, the company will release details at:
http://www.barstoolsforless.com/outdoor-bar-stools.html
###