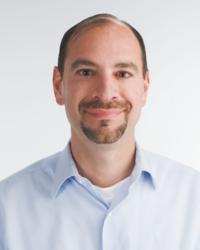 "To build a community of brand enthusiasts and to gain new shoppers and retain existing customers, we plan to expand our retail presence, and Brent Layton is an important component of that plan." - Gary Imig, president of Sierra Trading Post
CHEYENNE, Wyo. (PRWEB) May 09, 2012
Sierra Trading Post, a closeouts direct marketer based in Wyoming, announces a new director of retail operations, Brent Layton. Under Layton's direction, the company plans to open several retail outlet stores in the U.S.
"Although we are a Top 100 Internet retailer, we recognize that 90 percent of consumer sales in the U.S. are handled by brick-and-mortar stores," said Gary Imig, president of Sierra Trading Post. "To build a community of brand enthusiasts and to gain new shoppers and retain existing customers, we plan to expand our retail presence, and Brent Layton is an important component of that plan."
Most recently, Layton served as the district manager for Sears Holdings, Co. in the Denver area. He brings considerable experience managing retail operations and the expansion of store footprints for Sears as well as Dick's Sporting Goods. He has opened more than 20 stores in his career including a 130,000 sq.ft. Dick's store in Portland, Ore.
"It is an exciting time for Sierra Trading Post as we prepare to leverage our brands through the expansion of retail locations," Layton said. "We believe we can learn from our successes in the online arena to build thriving brick-and-mortar retail sites."
Sierra Trading Post currently operates four retail outlet stores in Boise, Idaho, Reno, Nev., and Cheyenne and Cody, Wyo. Prompted by an expansion into the sporting goods category in 2011, the company relocated the Reno store to a larger, brand-new building at 6139 B S. Virginia St., next to Whole Foods and Pier 1 Imports. The store design will serve as the blueprint for future stores in the Sierra Trading Post chain.
The first store of the planned expansion will open in Q4 of this year.
About Sierra Trading Post
Headquartered in Cheyenne, Wyo., Sierra Trading Post is a Top 100 Internet retailer known across the globe for offering "Great Deals. Great Brands." Sierra Trading Post purchases overstocks, closeouts and 2nds from more than 2,000 brand names, and offers customers 35-70% savings every day. Founded in 1986, the company has saved customers more than $3.5 billion off retail prices on outdoor gear, shoes, clothing, accessories and home furnishings. Sierra Trading Post has four outlet stores in Boise, Idaho; Reno, Nev.; Cheyenne and Cody, Wyo. as well as a Technology Campus in Fort Collins, Colo.